Tri-C Famous: Steve Leidich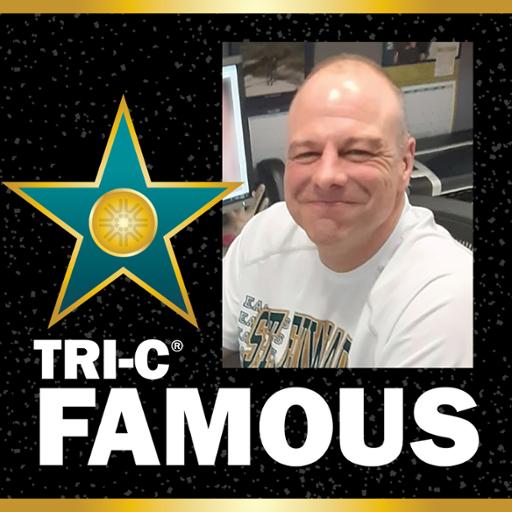 #TriCFamous is a bimonthly feature that introduces readers to the people who make the College work while providing a sneak peek into their lives off campus. 
Steve Leidich has been a biology professor at Tri-C's Eastern Campus since 2001. With so many years in the classroom, you expect him to know a thing or two about science — but it turns out he knows a thing or two about many different subjects. You might even call him a Renaissance man. Learn more about Steve and his wide range of talents in this week's Tri-C Famous. 
What's something most people don't know about you?
I have a profound respect and fascination for old tools and machines and the individuals who invented and/or built them. I have two tractors — one 70 years old and the other 60 — along with numerous other tools and devices that most would consider junk. Both tractors start as easily as my 2019 Ford F-150. I seriously doubt that any vehicle built today would work just as well 70 years from now. 
Tell us about one of your hobbies.
One of my favorite hobbies is building things in my yard. I start a new project every summer. I enjoy challenging myself and seeing what I'm capable of accomplishing on my own. My ideas usually come from reading or watching videos on YouTube. Once I find my inspiration, I learn as much as I can about the project. I then develop my blueprint and get started. Over the last few years I've built a wood-fired pizza oven, a traditional sauna, a log cabin with a loft, and a tree platform. 
Have you ever won a contest?
I used to compete in Olympic-style weightlifting, which consists of two lifts: the clean and jerk and the snatch. In the clean and jerk, the bar is lifted from the ground to the shoulders and then "jerked" overhead. In the snatch, the bar is lifted from the ground to overhead in one continuous motion. I've been fortunate to win the Ohio State Games, Empire State Games and two National Masters events (2004 and 2006). My best lifts are 286 pounds for the snatch and 363 pounds for the clean and jerk. 
Want to be Tri-C Famous? Email jarrod.zickefoose@tri-c.edu for a chance to be featured (or to nominate someone else!)
March 23, 2021
Beth Cieslik, 216-987-4538 beth.cieslik@tri-c.edu