Tri-C Famous: Ormond Brathwaite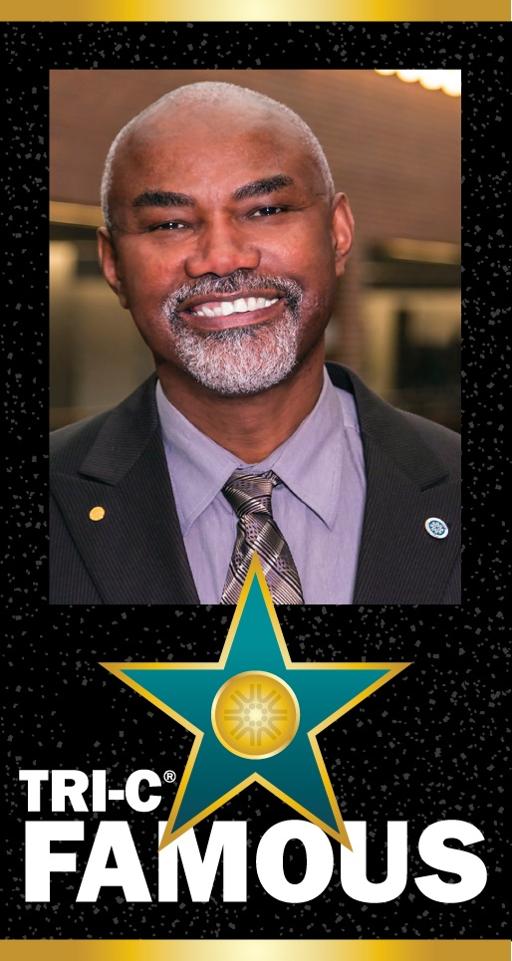 #TriCFamous is a bimonthly feature that introduces readers to the people who make the College work while providing a sneak peek into their lives off campus. 
Ormond Brathwaite serves as associate dean of science, technology, engineering and mathematics (STEM) at the Western Campus. He holds a Ph.D. in biochemistry from the City University of New York. On weekends, you can often find him playing lawn tennis with his favorite opponent ― renowned psychologist Dr. Howard Hall. 
Who do you look up to the most, and why?
My parents were the two most important individuals in my development. In Barbados, West Indies, I watched my dad build our home while my mother sewed all of its fabric contents. My dad also built all our furniture. Together, they raised eight children ― all of whom graduated high school, and seven of whom earned postsecondary credentials. Neither of my parents attended high school themselves. 
If you could travel anywhere in the world right now, where would you go? What would you do there?
I would love to go to South Africa to be a Fulbright Scholar at Nelson Mandela University. I would engage with the students and faculty there, but I would also enjoy sightseeing and other pleasures the country has to offer. 
What's your favorite book, and why?
Inventing Modern America: From the Microwave to the Mouse by David Brown, James Burke and Lester Thurow. The book profiles 35 different inventors, some well-known and some less so, and provides insight into how their inventions have impacted modern life. Both of my children have read and enjoyed this book. It should be required reading for anyone considering a career in STEM. My son now works in the engineering department at Case Western Reserve University, and my daughter is a vascular surgery fellow at Emery Hospital in Atlanta.
Want to be Tri-C Famous? Email jarrod.zickefoose@tri-c.edu for a chance to be featured (or to nominate someone else!)
May 26, 2020
Beth Cieslik, 216-987-4538 beth.cieslik@tri-c.edu