Tri-C Famous: Lisa Friel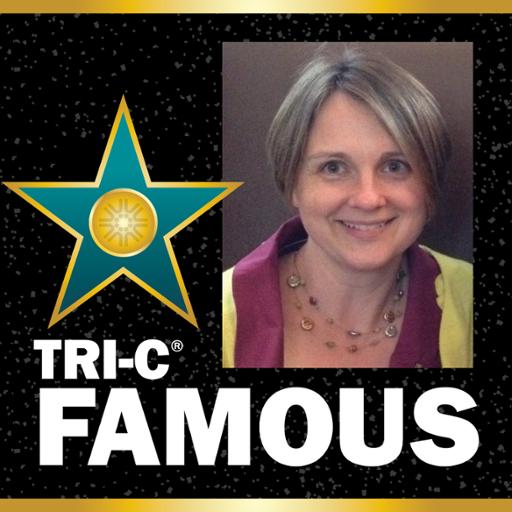 #TriCFamous is a bimonthly feature that introduces readers to the people who make the College work while providing a sneak peek into their lives off campus. 
Lisa Friel is an assistant professor of English as a Second Language at Tri-C's Westshore Campus. She particularly enjoys teaching writing, and she helps student share their work with a wider audience as an editor for the College's annual ESL Voices publication. In addition to teaching, she organizes cultural events on campus and in the community where attendees can dance, share food and celebrate their unique cultures. Learn more about Lisa in this week's Tri-C Famous. 
Describe your personality in five words.
Dedicated, peaceful, scatterbrained, friendly, curious. 
Do you have an oddly specific talent? Tell us about it!
I do vinyasa-style yoga. I can go straight from crow pose into tripod headstand, pike, back to headstand, straight back to crow, shoot back to low plank, and then chaturanga. I can also pull off fallen angel pose [an advanced pose that requires a high level of strength, balance and flexibility]. 
What's your favorite international cuisine? Favorite dish?
I love Indian food. My favorite dish is malai kofta [fried veggie balls in a creamy curry sauce] over saffron rice, but I like anything that is both saucy and spicy. 
Want to be Tri-C Famous? Email jarrod.zickefoose@tri-c.edu for a chance to be featured (or to nominate someone else!)
December 08, 2020
Beth Cieslik, 216-987-4538 beth.cieslik@tri-c.edu