Tri-C Famous: Jillian DeLong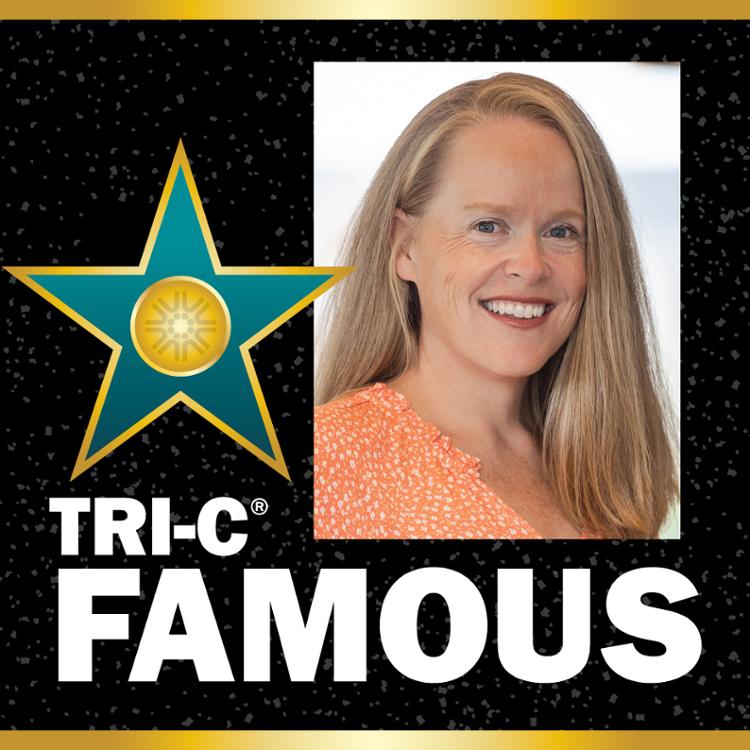 #TriCFamous is a bimonthly feature that introduces readers to the people who make the College work while providing a sneak peek into their lives off campus.

Jillian DeLong manages college assets and mailroom operations from her office at Tri-C's District Administrative Services building in downtown Cleveland. As part of the College's Capital and Construction team, she tracks all equipment, furniture and other assets and oversees the mailroom crew. In 2019, she won a three-way race for a single open seat on the board of the Beachwood City School District. Learn more about Jillian in this week's Tri-C Famous.
1. Describe your personality in five words.
Extrovert, loud, outgoing, enthusiastic, talkative.

2. What's your motto or philosophy on life?
I really enjoy author Brené Brown's Call to Courage series. Her theory that courage means being "in the arena and not on the sidelines" really resonates with me. I think of it every time doubt starts to creep in. It's helped me realize my goal of joining the school board in my city, as well as my personal goal of losing 80 pounds over the past year and half.       

3. If you could have anything delivered to your house every morning, what would it be? Why?
I'm going to switch this up and change "anything" to "anyone." It would be amazing if I could come downstairs to find my Capital and Construction co-workers, Nancy Stopp, Judi Cooper and Dave November, waiting for me at my kitchen table every morning. These three people mean the world to me in so many ways. They aren't just my co-workers — they're my rock to lean on, my friends to cherish, and a team to achieve goals with.  

Want to be Tri-C Famous? Email jarrod.zickefoose@tri-c.edu for a chance to be featured (or to nominate someone else!)
August 24, 2021
Beth Cieslik, 216-987-4538 or beth.cieslik@tri-c.edu