Tri-C Famous: Jeremy Cubranich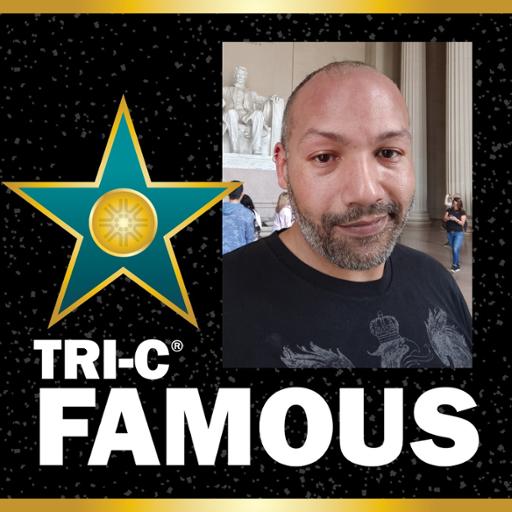 #TriCFamous is a bimonthly feature that introduces readers to the people who make the College work while providing a sneak peek into their lives off campus. 
Jeremy Cubranich is the quality assurance and compliance manager in Tri-C's Student Financial Aid department. In simple terms, he makes sure that new financial aid regulations are implemented "as painlessly as possible." He's also the department's interim director. Learn about his affinity for spoken-word poetry — and his true feelings about parties — in this week's Tri-C Famous. 
Who's your favorite band/performer, and why?
George Watsky, hands down. He's a spoken-word poet, rapper/musician and writer. His work tackles concepts of social justice, social awareness, and navigating modern society as an awkward, nerdy person. I can identify with a lot of his songs and poems. He always says he's not just a musician, he's also a fan — which means he puts his all into every performance. No two shows are the same. 
Tell us your best "celebrity encounter" story.
After each show, if you wait around, Watsky will come out to talk to fans, sign items, take pictures and more. As an introvert, he considers this his way to meet people and make new friends. And that's what his fans are — his friends. Given how much he shares of himself in his music and poetry, he figures that we all basically know him and that this is him getting to know us. Most of his band will come out to meet fans, also. I've been able to meet and take pictures with Watsky and with his drummer, Chukwudi Hodge. 
What's something most people don't know about you?
Most people don't realize that I'm actually quite shy and introverted outside of work. I'm OK in most group settings, and I'm OK with public speaking. But I'm not very comfortable with small talk, so after about an hour or so my inner voice starts screaming for me to make an exit. But I believe that we should all do one thing each day that scares us. That might mean staying at an event for longer than I feel comfortable, or striking up a conversation with a stranger. Just know that, if you invite me to a party, I'll come — but I may not stay long! 
Want to be Tri-C Famous? Email jarrod.zickefoose@tri-c.edu for a chance to be featured (or to nominate someone else!)
October 27, 2020
Beth Cieslik, 216-987-4538 beth.cieslik@tri-c.edu