Tri-C Famous: Jennifer Davis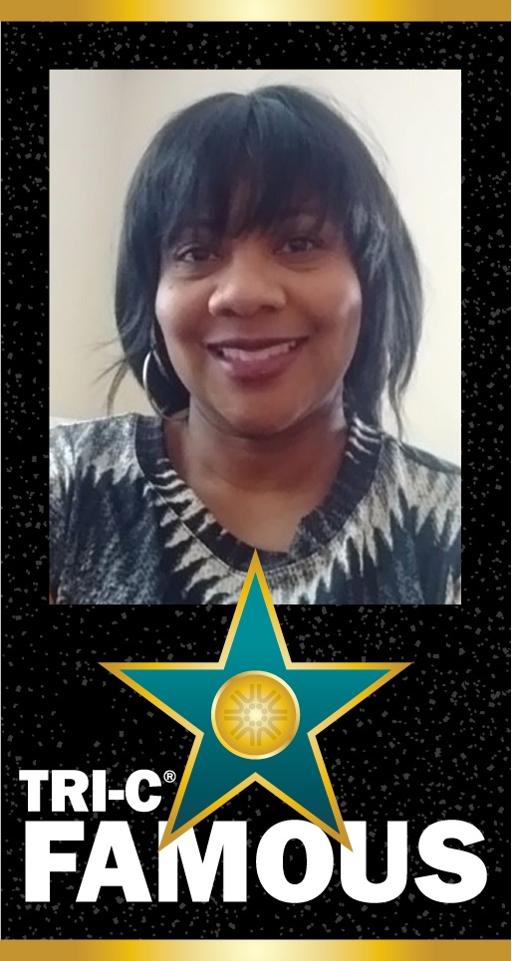 #TriCfamous is a bimonthly feature that introduces readers to the people who make the College work while providing a sneak peek into their lives off campus.
Jennifer Davis has held various positions over her 20 years at Tri-C. Her cheerful personality and affinity for the adventurous make her the perfect person to serve as student activities director at the Metropolitan Campus.
Tell us about the most daring thing you've ever done.
I went on the trip of a lifetime in July 2019 when I traveled to Egypt. Not only was the entire experience mind-blowing, but I actually rode a camel through the Egyptian desert! It still makes me smile every time I think about it. On a 2018 trip to Honolulu, Hawaii, my biggest thrill was climbing all the way to the top of Diamond Head with my sister.
What are your Top 3 favorite movies?
It's a Wonderful Life, Of Mice and Men, and Forrest Gump. 
Tell us your best celebrity encounter story.
I used to work at The Ritz-Carlton, Cleveland. There were always celebrities staying there, and they would use phony names for their reservations. Unless you were in management, you wouldn't know who was actually in the room. One day, I had a request from a special guest suite. When I knocked on the door, I was not expecting to see the person who opened it― David Bowie! I lost it. He was very nice about my "excited" reaction, and ever since then I've liked him and his music even more. 
Want to be Tri-C Famous? Email jarrod.zickefoose@tri-c.edu for a chance to be featured (or to nominate someone else!)
April 28, 2020
Beth Cieslik, 216-987-4538 beth.cieslik@tri-c.edu