Tri-C Famous: Heather Young Mandujano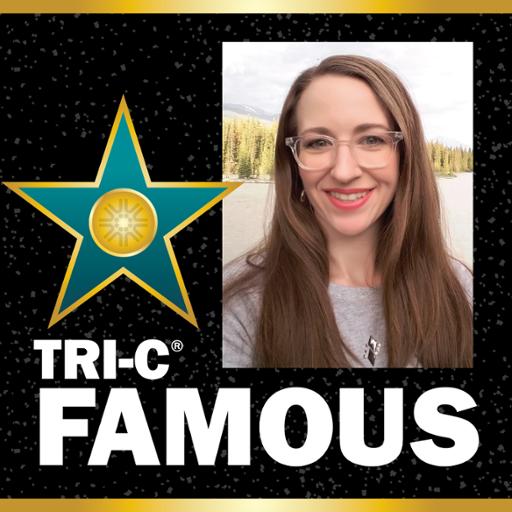 Heather Young Mandujano is an instructional technologist in the Center for Learning Excellence at Tri-C's Eastern Campus. She helps faculty select and implement technology tools for their courses, and she collaborates with them to create instructional materials such as videos and interactive lessons. Check out Heather and her husband, Eduardo, on their YouTube channel, Flutey and the Beast, where they perform songs by Paula Abdul, Justin Timberlake and more … as flute duets. 
If you could travel anywhere in the world right now, where would you go?
Canada. My husband and I made our first trip in 2012. We love the country and the people. Prior to the pandemic, we would typically visit the Niagara and Toronto regions about three times per year. We've traveled to Quebec, Ottawa, Alberta, British Columbia and the Yukon over the years. For our next adventure, we plan to fly to Vancouver and drive through B.C. wine country to Calgary so we can explore the Canadian Rockies from the other side. 
Do you have an oddly specific talent? Tell us about it!
Bargain shopping. It's more of a lifestyle than a talent, but I'm really good at getting things for free, or almost free. Black Friday is the happiest day of the year for me, and it holds extra importance this year because shopping for gifts is the one part of the holiday season COVID-19 can't ruin for me since I do most of my shopping online. I check theblackfriday.com daily for ad leaks, and I have a spreadsheet where I track all the items I might purchase. When each sale goes live, I'm at my computer where I can quickly open each link in a separate tab, add to my cart and check out within minutes. 
What's your favorite international cuisine? Favorite dish?
When my husband and I were saving for a down payment on our home, we cut out restaurants entirely for about a year and a half. Instead, we started a tradition called "New Recipe Friday." Each week, we picked a different country or region, found a recipe to cook together, and paired it with a dessert and wine. Almost 10 years later, we still stay in on Friday nights and prepare a meal together. As a result, we've explored foods from regions we would never have discovered otherwise. I learned that I love food from Spain. We have a few go-to recipes, but this paella recipe is my favorite. 
Want to be Tri-C Famous? Email jarrod.zickefoose@tri-c.edu for a chance to be featured (or to nominate someone else!)
November 10, 2020
Beth Cieslik, 216-987-4538 beth.cieslik@tri-c.edu