Tri-C Famous: Alan Gerding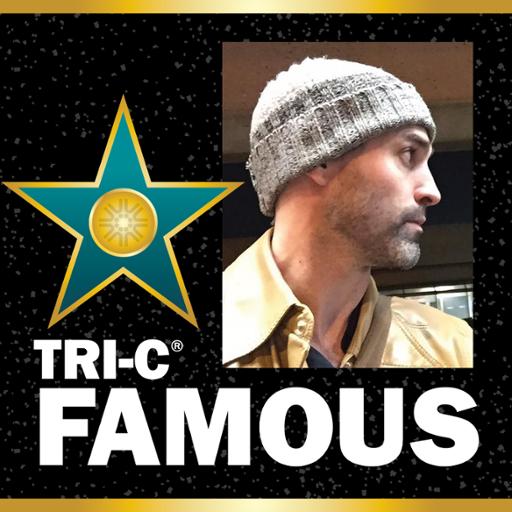 Alan Gerding has been involved with the College in one way or another for most of his life. As a child, he attended preschool at Tri-C and often accompanied his mother, a biology professor, to her classroom at Western Campus. At age 15, he was hired as a lifeguard — a job he worked for five years while completing his own associate degree. Today, Alan is an assistant professor of psychology at Tri-C's Metropolitan Campus. 
Tell us about one of your hobbies.
My best friend and I co-own a tabletop game company called Tuesday Knight Games. We have a couple of very successful titles with a large following. The most recent is a role-playing game (RPG) called Mothership. It's like Dungeons & Dragons, but with a sci-fi horror theme. The best way to explain what it's like to play Mothership is to imagine being a space marine in the movie Aliens. 
Have you ever won a contest? What was it, and what did you win?
Yes, the aforementioned Mothership game won an ENnie Award for "Best RPG of the Year" in 2019. (The ENnies are like the Oscars for role-playing games.) 
Do you have an oddly specific talent? Tell us about it!
I am able to clap with one hand. However, the real talent is teaching others to do it. Typically, within an hour, I can get you to make a loud clapping noise without the need of both hands. 
Want to be Tri-C Famous? Email jarrod.zickefoose@tri-c.edu for a chance to be featured (or to nominate someone else!)
July 28, 2020
Beth Cieslik, 216-987-4538 beth.cieslik@tri-c.edu