Tri-C Famous: Aaron Milenski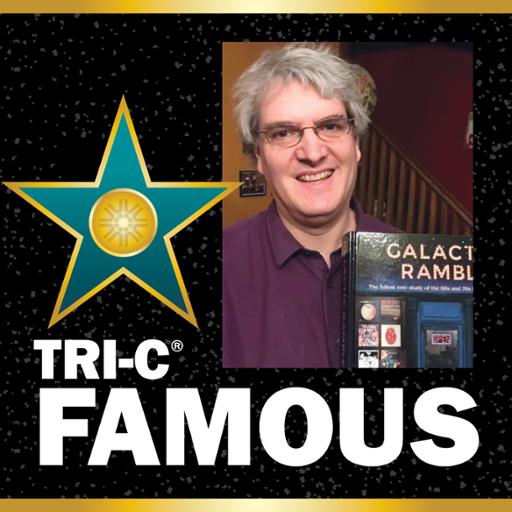 #TriCFamous is a bimonthly feature that introduces readers to the people who make the College work while providing a sneak peek into their lives off campus. 
Aaron Milenski is a research analyst in the Office of Evidence and Inquiry at Tri-C's District Office. For the past 19 years, he has provided College data for use by faculty, staff, students and various government agencies. But that's just his day job. Discover Aaron's true legacy and his idea of a "bonzer" trip in this week's Tri-C Famous. 
If you could travel anywhere in the world right now, where would you go? What would you do?
I love the idea of going somewhere that's basically the flip side of where I've been all my life, and Australia's combination of beautiful cities and unexplored wilderness would create every kind of opportunity I enjoy. Add in the possibility of seeing a quokka and all sort of exotic birds in the wild, and it's a perfect spot for me to spend some quality time. To top it off, for an English-speaking country, they have the most amusing slang words and phrases. I think I'd have a fair dinkum lovely vacation just sitting around in public places listening to people talk. 
What are you most proud of?
For most of my life, I've had side jobs writing about movies and, more frequently, music. I feel like I'll leave a legacy of some kind, even if it's just the opportunity for people to read my reviews of popular and obscure records and think I'm out of my mind. Galactic Ramble is a massive collection of reviews of rock and folk records released in the UK from the early '60s to mid '70s. I have a few thousand reviews in the book, which is — to my knowledge — the largest music reference ever published. 
Who's your favorite band/performer, and why?
The Modern Lovers, who many readers have probably never heard. (Some may know their singer, Jonathan Richman, as a solo performer.) What's important to me is something I can share even if you haven't heard his music. As a teenager, my whole life was playing and writing music. There's this long-held image connecting rock 'n' roll to a certain kind of rebellion associated with a set of negative behaviors that never appealed to me at all. Discovering a songwriter who felt the same way — and who made amazing, ahead-of-its-time music that shattered every single rock 'n' roll myth — was what helped me find what I truly loved in the genre. 
Want to be Tri-C Famous? Email jarrod.zickefoose@tri-c.edu for a chance to be featured (or to nominate someone else!)
September 08, 2020
Beth Cieslik, 216-987-4538 beth.cieslik@tri-c.edu