Tri-C Fall Commencement Celebrates 1,100 Graduates
In-person ceremony honors academic achievements by the Class of 2021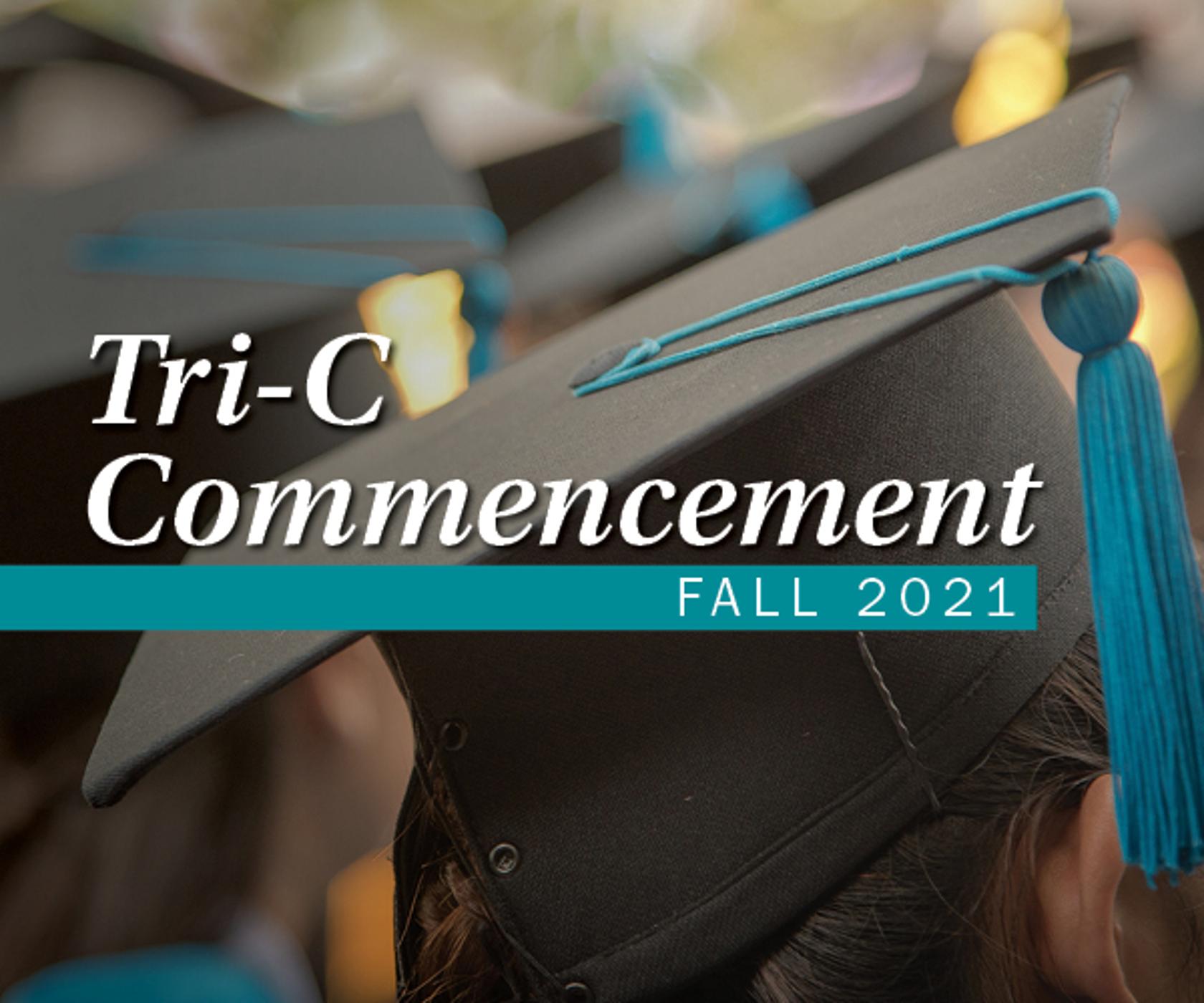 Cuyahoga Community College (Tri-C®) will celebrate the academic achievements of more than 1,100 petitioning graduates during its Fall Commencement ceremony on Thursday, Dec. 16.
The ceremony will take place at 6 p.m. at Cleveland State University's Wolstein Center.
The College will confer nearly 1,300 associate degrees and certificates of completion this fall. The graduate total reflects the ongoing impact of College programs and initiatives designed to keep students on the path to associate degrees and certificates. It will be available for viewing at tri-c.edu/commencement and on the College's Facebook and YouTube pages.
This year's graduates never lost sight of their ambitions, and they embody the resiliency shown throughout the College, Tri-C President Alex Johnson said.
"Amid the uncertainty and hardship of the COVID-19 pandemic, these students attained their educational and career goals despite the added challenges," Johnson said. "I look forward to celebrating their accomplishments with them and their families."
This is the second consecutive in-person ceremony for the College. Spring 2021 Commencement took place at Byers Field at Robert M. Boulton Stadium in Parma, while all graduation ceremonies in 2020 were virtual due to the COVID-19 pandemic. This marks the first time in two years that the ceremony will take place at the Wolstein Center.
Cleveland native Carla S. Carraway, who will graduate with an Associate of Applied Science in criminal justice, was selected as student speaker for the ceremony. This will be her third college degree, as she holds an associate degree in law enforcement from Tri-C and a B.A. in political science from Cleveland State University. She aspires to attend CSU's Cleveland-Marshall College of Law.
Read more about Carraway and other high-achieving graduates on the College's Commencement webpage.
Tri-C will also award an honorary degree to José C. Feliciano.
Born in Yauco, Puerto Rico, and raised on Cleveland's near west side, Feliciano became the city's first major Hispanic public official when he was appointed chief prosecutor in 1980.
Deeply committed to advancing Cleveland's Hispanic community, Feliciano founded the Hispanic Roundtable, the Hispanic Leadership Development Program, the Hispanic Community Forum and the Ohio Hispanic Bar Association.
As part of the College's ongoing commitment to the health and safety of students, their families, faculty and staff, the in-person ceremony will be limited to 300 students and 1,200 guests. Attendees must observe social distancing guidelines and wear a face mask.
December 16, 2021
By Anthony Moujaes, 216-987-3068 or anthony.moujaes@tri-c.edu