Tri-C Encore 55+ Opens Registration for Upcoming Sessions of Online Courses
Winter and spring programs begin Jan. 26 for adults aged 55 and older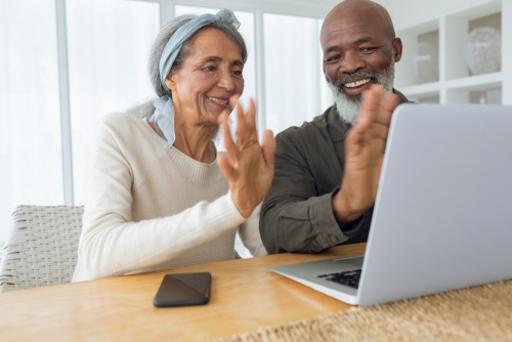 Encore 55+ Learning at Cuyahoga Community College (Tri-C®) has opened registration for new sessions of online courses as the College works to maintain community programs amidst the COVID-19 outbreak. 
Encore On-the-Go features virtual sessions three times a week to enrich the minds and lives of those aged 55 and older. The first six-week session begins Jan. 26, followed by sessions starting March 16 and May 4. 
The 50-minute classes meet once a week on either Tuesdays, Thursdays or Fridays, with start times offered at 9 a.m., 11 a.m. and 1 p.m. Courses cover a wide variety of subjects, including finance, fitness, history, literature, music, philosophy, science and more. 
Instructors will teach the classes via Webex, an easy-to-use online meeting platform. Assistance is available for those unfamiliar with Webex, and the Encore team is offering test sessions on using the app. 
Enrollment cost for Encore On-the-Go is $27 per six-week course. 
In addition, Tri-C's Neighborhood Scholars 55+ adult education program returns in a primarily virtual format. The schedule includes online classes from the Cleveland Museum of Art and Cleveland History Center. 
In-person tours of five historic Cleveland churches are planned in May and June. 
Most Neighborhood Scholars classes are one-day opportunities, with fees ranging from $10 to $18. The six-week Cleveland Museum of Art series costs $79. 
Visit tri-c.edu/encore to register and for full lists of Encore On-the-Go and Neighborhood Scholars courses with dates and times. Potential students can also call 216-987-2274 for information. Enrollment for both programs is ongoing.
December 07, 2020
John Horton, 216-987-4281 john.horton@tri-c.edu