Tri-C Donates 60 Pounds of Unused Food to Stone Soup CLE
Food from canceled conference will feed those in need throughout the region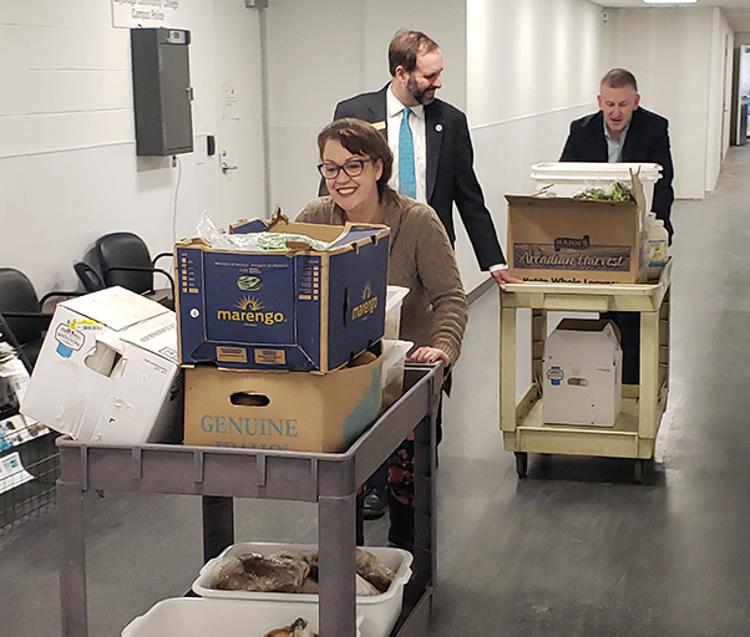 Like all large organizations in the area, Cuyahoga Community College is being proactive in preventing the spread of COVID-19 by canceling large gatherings and events. Among them was the Support Staff Conference, an annual two-day event for College employees.

The event, scheduled for March 11-12, was canceled early last week. However, the cancellation meant nearly 60 pounds of food would go unused, including meat, fruit and vegetables.

Tri-C is making sure the food finds a home through Stone Soup Cleveland, a nonprofit that aims to eradicate food waste by collecting unused food from restaurants and events and distributing it to those in need.

"This fits in with Tri-C's overall sustainability effort, which is to reduce waste, to be good stewards in the community," said David November, Tri-C's sustainability director, in a News 5 Cleveland story. "If there are things we no longer need, no longer could use, we'd like to find ways to pass that along."

Stone Soup Cleveland is operated by Giovanna Mingrone, a Tri-C culinary instructor and veteran of the restaurant industry.

Mingrone said food donations are even more critical now, as local businesses scale back hours or shutter altogether in an effort to contain the spread of the virus.

"I'm watching as my neighbors are going through an extremely hard time right now," Mingrone told News 5 Cleveland. "Many of them live paycheck to paycheck. Not going to work is really devastating to these families."

Mingrone said groups receiving food should send one person, to avoid the creation of large crowds.

Visit Stone Soup Cleveland's website for more information.
March 16, 2020
Erik Cassano, 216-987-3577 or erik.cassano@tri-c.edu