Tri-C Cross Country Team Honored for Academic Accomplishments
Team posts third-highest GPA in nation as six runners earn Scholar All-American honors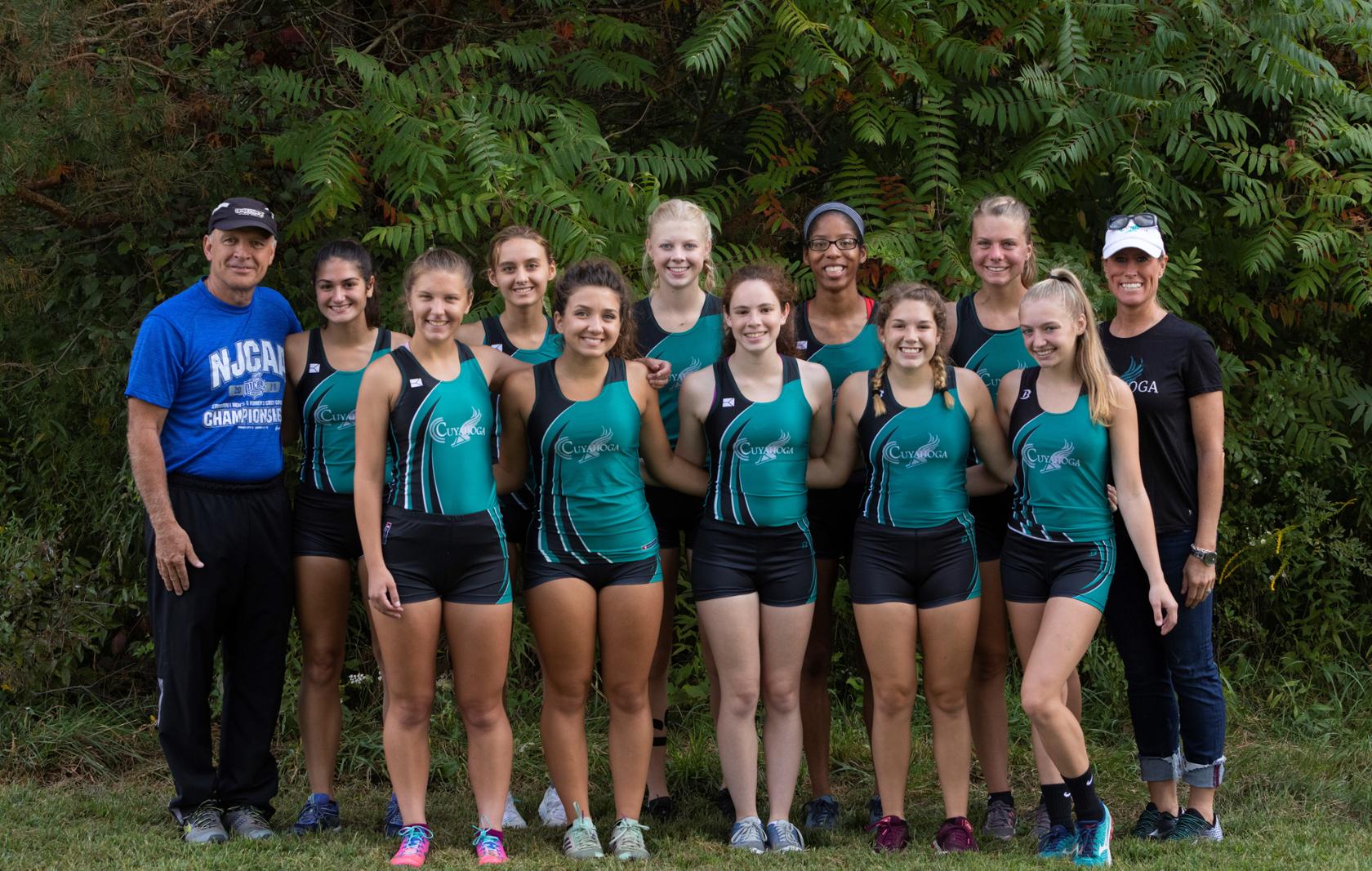 Members of the women's cross country team at Cuyahoga Community College (Tri-C®) aren't just fast runners. They're fast learners, too.
As a team, Tri-C posted a 3.816 GPA — the third-highest in the nation among NJCAA Division I schools. Six Triceratops earned Scholar All-American honors from the NJCAA Cross Country Coaches Association for fall semester.
The classroom standouts included Samantha Agresta of Middleburg Heights, Claudia Mendek of North Royalton, Dana Miller of Brook Park, Juliet Rayer of North Royalton, Sarah Shahan of Chardon and Kristen van't Veer of Ashtabula. (Mendek and van't Veer posted 4.0 GPAs.)
The academic success followed one of the cross country team's best seasons in running spikes. Tri-C placed 13th at the 2019 NJCAA Division I championships, the second-best showing in school history.
"This year's team added to Tri-C's tradition of excellence in the classroom and in competition," head coach Don Cox said. "Our student-athletes put in the work to succeed, and it shows in everything they do."
February 05, 2020
John Horton, 216-987-4281 john.horton@tri-c.edu