Tri-C Cross Country Places 13th at Nationals
Triceratops run to second-highest finish in school history at NJCAA Championship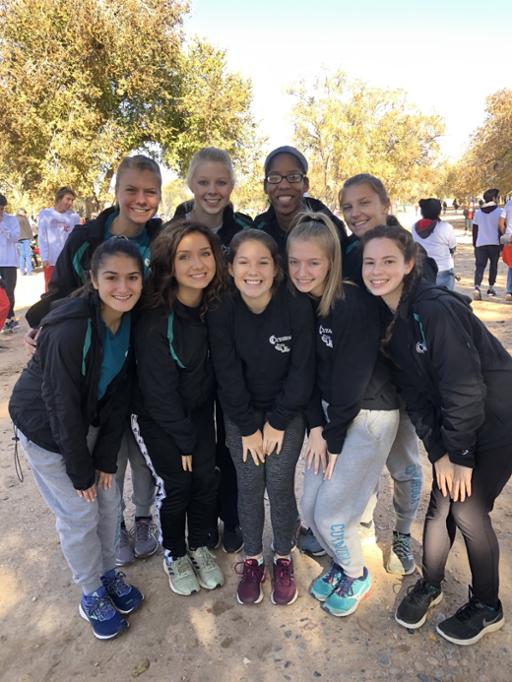 The women's cross country team at Cuyahoga Community College (Tri-C®) raced to a 13th-place finish at the 2019 NJCAA Division I championship race — the second-best showing in school history.
Fielding a mostly freshman squad, the Triceratops ran as a pack to climb toward the top of the team results. Thirty-eight schools competed in the Nov. 9 race in Albuquerque, New Mexico.
"Our goal going into the race was to run as one," said head coach Don Cox, who just completed his 29th season leading the team. "That was how we found success all year."
Claudia Mendek of North Royalton led Tri-C while placing 69th out of nearly 300 runners. She was followed closely across the finish line by Hannah Heath of Sullivan (79th) and Hailey Vitolo of Perry (80th).
Juliet Rayer of North Royalton and Samantha Agresta of Middleburg Heights also finished in the top half of the field to round out Tri-C's scoring.
Hope Brown of Middleburg Heights and Kristen van't Veer of Ashtabula also competed for Tri-C.
This was the College's 19th consecutive appearance at the national championships. Only the 2015 team — which finished 12th — placed higher. Tri-C placed 29th last year.
The performance followed an impressive showing at regionals, where Tri-C topped three other schools ranked among the Top 25 in the country. Five Triceratops runners earned all-regional honors at the race.
Earlier in the season, Tri-C won the Buffalo State Daniel Walker Invitational.
The team — which began the year with many unknowns — exceeded all expectations: "I couldn't be more proud of what they accomplished this season," Cox said. "This is a special group. The finish at national finals certainly put an exclamation point on that."
November 12, 2019
John Horton, 216-987-4281 john.horton@tri-c.edu