Tri-C Creative Arts Academy Students Receive National YoungArts Awards
Five students named winners in 2020 National YoungArts Foundation competition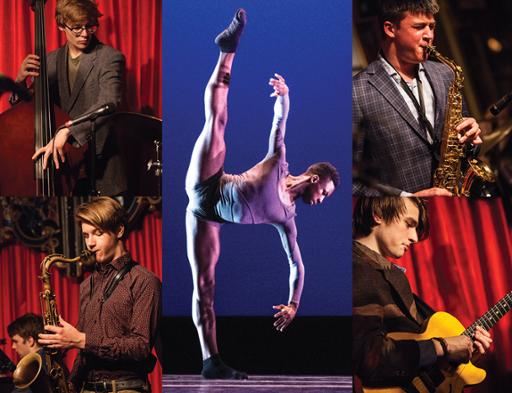 The National YoungArts Foundation selected five students from the Creative Arts Academy at Cuyahoga Community College (Tri-C®) as winners in its 2020 YoungArts Awards for Excellence competition.
The award program recognizes emerging teen artists from across the United States. Honorees represented just over 9% of the more than 7,000 applicants in the visual, literary and performing arts.
Tri-C's Graeham Guerin, of Westlake, was named a finalist — the program's highest honor — in the jazz/double bass category. As a finalist, he qualified to go to National YoungArts Week in Miami next month to compete for additional award levels.
Finalists are eligible for cash prizes of up to $10,000. National YoungArts Week is an intensive program featuring master classes, workshops and mentorship from leading artists in their fields. 
The other winners from Tri-C earned merit awards. They include:
Burton Hall of Shaker Heights in jazz/saxophone/tenor
Demetrius Lee of Cleveland Heights in dance/modern/contemporary
Timothy Picard of Westlake in jazz/guitar
Thomas Schinabeck of Shaker Heights in jazz/saxophone/alto
The nonprofit National YoungArts Foundation was founded in 1981 by Ted and Lin Arison to identify and support young artists. The organization identifies accomplished young artists and provides them creative and professional development opportunities throughout their careers.
For more information about Tri-C's Creative Arts Academy, visit www.tri-c.edu/creative-arts-academy or call 216-987-6145.
December 06, 2019
John Horton, 216-987-4281 john.horton@tri-c.edu