Tri-C Computer Distributions Connect Students to Online Classes
Tri-C Foundation has provided nearly 300 computers to help students succeed during COVID-19 crisis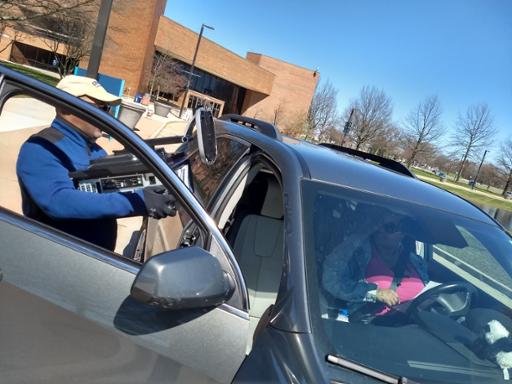 Cuyahoga Community College (Tri-C®) continues to help students across the digital divide following Tri-C's shift to online instruction due to the COVID-19 outbreak.
The College has distributed nearly 300 computers to students over the past two weeks to remove technological obstacles to online learning. That total will grow to more than 450 by the end of this week.
Donations to the Cuyahoga Community College Foundation have made it possible to provide the computers at no cost to students. The Foundation is working on the project with two nonprofit organizations: PCs for People and RET3 Job Corp.
Many community college students lack home access to a computer and the internet, which created challenges as courses moved online. Finding a solution to this issue is critical for students to continue their studies.
"We cannot allow the COVID-19 crisis to become an obstacle for our students as they work toward a better future," said Megan O'Bryan, president of the Foundation. "This is about providing the tools they need to succeed."
Students still in need of a computer can apply for one at tri-c.edu/studentPCrequest. The link connects to the College's sign-on page. Students will be directed to the computer form after logging in.
To be eligible for a computer, a student must live in a household with an income below the 200% poverty level or be enrolled in an income-based government assistance program. Federal Pell Grant recipients would qualify.
Donations to help the Foundation provide students technology and other assistance can be made at tri-c.edu/give.
April 08, 2020
John Horton, 216-987-4281 john.horton@tri-c.edu