Tri-C Community Champion: Strassman Insurance Services
Richmond Heights company hits the right notes in support of creative arts programs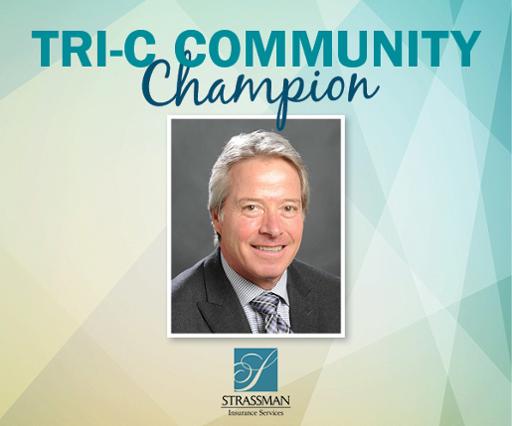 Cuyahoga Community College (Tri-C®) recently honored Strassman Insurance Services with a Community Champion Award for its support of Tri-C JazzFest and creative arts students pursuing their dreams. 
The Richmond Heights company has been a benefactor of Tri-C JazzFest for more than a decade, including this year when the COVID-19 outbreak pushed the festival into a virtual format. Its donations have brought free music to the ears of tens of thousands of people over the years. 
Strassman Insurance has also given directly to Tri-C's Creative Arts Scholarship Fund, which helps students working toward associate degrees in the College's Creative Arts Center of Excellence. 
The company's support of Tri-C programs and students reflects the involvement of its president and CEO, Jim Strassman. He is nearing two decades of devoted service to the Cuyahoga Community College Foundation Board of Directors. 
"Strassman Insurance Services has been a wonderful partner and friend to the College," said Megan O'Bryan, president of the Foundation, who nominated the company. "Their leadership values the mission of Tri-C and invests in our students to build a stronger community." 
The College announced Strassman Insurance as one of its Community Champion Award winners during a virtual ceremony Sept. 18. Tri-C's Office of Government Relations and Community Outreach sponsors the recognition program.
September 22, 2020
John Horton, 216-987-4281 john.horton@tri-c.edu