Tri-C Community Champion: Gregory Jones
Social worker and volunteer dedicates himself to helping former foster youth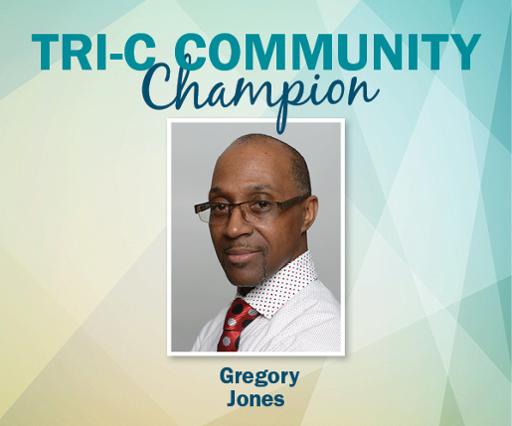 Cuyahoga Community College (Tri-C®) recently honored Gregory Jones with a Community Champion Award for his guidance of foster youth transitioning out of the system and into adult life. 
Jones serves as a program officer with the Cuyahoga County Division of Children and Family Services. He works on a daily basis to offer stability and support to young adults who have aged out of the foster system. 
In this role, Jones built a partnership with Tri-C to help connect former foster youth with education and workforce training opportunities. He is actively involved with the College's Reach Scholars program to provide encouragement and improve outcomes for this group. 
Studies show that former foster youth — who lack the safety net of family support — often struggle to complete college. 
Jones also founded a nonprofit organization called A 2nd Home For You, which provides a safe haven for former foster youth finding their way. The facility is located on East 71st Street in Cleveland. 
Tri-C's Andrew Cox nominated Jones for the Community Champion Award. In his letter, Cox described Jones as an inspiring force. 
"He has gone above and beyond for youth in our community and students at Tri-C, to empower them to reach their greatest potential," wrote Cox, executive director of access and community engagement. "Mr. Jones embodies the spirit of the Community Champion Award." 
The College announced Jones as one of its Community Champion Award winners during a virtual ceremony Sept. 18. Tri-C's Office of Government Relations and Community Outreach sponsors the recognition program.
September 21, 2020
John Horton, 216-987-4281 john.horton@tri-c.edu