'Tri-C Classical Piano Series' Presents Variations of Bach
Dan Tepfer will perform his take on famed composer's work during April 18 virtual show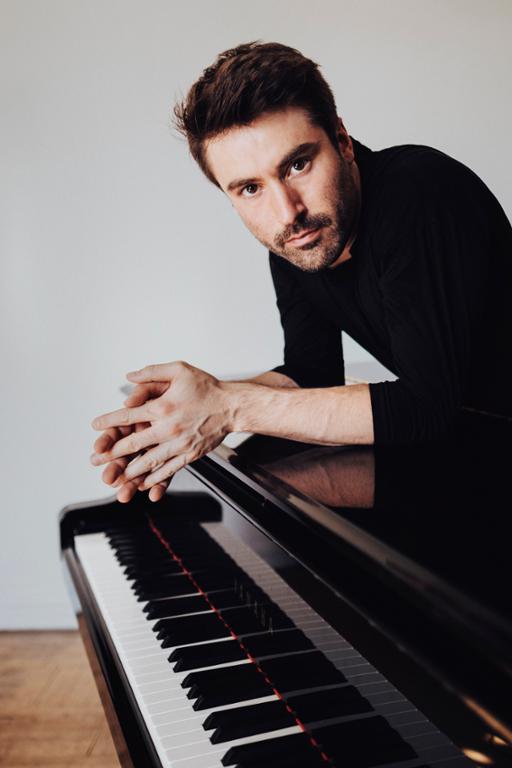 French-American jazz pianist Dan Tepfer will perform his interpretation of Johann Sebastian Bach's renowned Goldberg Variations during the Tri-C Performing Arts Classical Piano Series presented by Cuyahoga Community College (Tri-C®). 
The free virtual concert begins at 2 p.m. Sunday, April 18. Visit tri-c.edu/performingarts on April 18 to view the recital, which was prerecorded in the auditorium at Tri-C Metropolitan Campus. 
Tepfer earned global acclaim for his 2011 Sunnyside album Goldberg Variations/Variations, a disc where he performs and improvises on Bach's masterpiece to "elegant, thoughtful and thrilling" effect, according to New York magazine. 
Bach's Goldberg Variations is a musical composition for keyboard consisting of an aria and a set of 30 variations. First published in 1741, it is named after Johann Gottlieb Goldberg, who may also have been the first performer of the work. 
Tepfer's take includes him performing the original aria and 30 variations, adding a corresponding improvisation to each variation.  
"Dan's imaginative interpretation of Bach's work brings new life to the classic through a modern lens," said Emanuela Friscioni, director of Tri-C's Classical Piano Series. "He brings the music into new territory in a way that is respectful, joyous, and a delight to experience." 
Tepfer has performed around the world with some of the leading lights in jazz and classical music during an award-winning career. Born in 1982 in Paris to American parents, he currently calls New York City home. 
The 2021 Tri-C Classical Piano Series is presented by the William O. and Gertrude Lewis Frohring Foundation and made possible by Cuyahoga Community College, the National Endowment for the Arts, the Ohio Arts Council and Arts Midwest. 
This is the final show in Tri-C's four-part 2021 Classical Piano Series. All performances were presented online. Past performances featured duo Emanuela Friscioni and Antonio Pompa-Baldi, Aaron Diehl and Caroline Oltmanns.
April 05, 2021
John Horton, 216-987-4281 john.horton@tri-c.edu