Tri-C Celebrates Minority Scholar Achievements
Nearly $50,000 in scholarships awarded during Frances M. Franklin Luncheon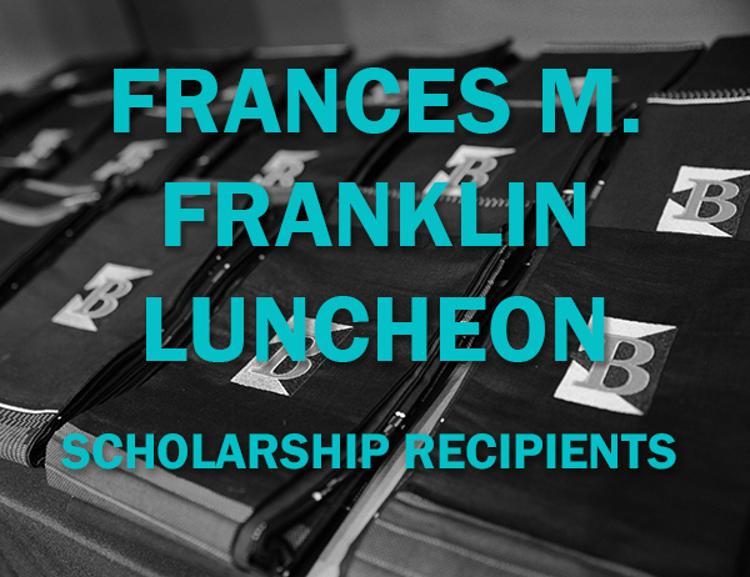 Cuyahoga Community College (Tri-C®) celebrated the academic achievements of dozens of minority students during the 31st annual Frances M. Franklin Scholarship and Protégé Luncheon on May 7.

The College awarded nearly $50,000 in scholarships during the virtual event, which was sponsored by Tri-C's Black American Council.

Tri-C scholarship recipients, by category, included:

Excellence Award (4.0-3.5 GPA): Ajhasia Dumas, Terrie Jackson, Tyriq Murray, Judith Nwoguh, Stellah Ottichilo, Lakita Richardson, Oripa Tamulire.

Merit Award: (3.49-3.0 GPA): Rumaysah Abdul-Zahir, Georgeanne Berry, Timothy Bonner, Kaili Brown, Nyelle Brown, Teresa Daniel, Mileka Dobson, Muhnetto Dye, Sofia Elama, Shontasia Ford, Deonna Freeman, Jasmine Grays, Nisaa Hardy, Aman Jemal, Lanea Jones, Veronica Jones, Armane Lawson, Karley Mosley, Jessica Mullins, Chukwudalu Okafor, Al-Ameen Onimole, Laniecia Owens-Palmer, Lavonda Patterson, Quivadise Scott, Henry Shelton, Francia Sweeney, Antoinesse Sydnor, Stephen Thomas, Dasai Walker, Tazieana Wilson, Yudai Yamamoto.

Academic Awards (2.99-2.5 GPA): Amaya Ashford, Ariel Austin, Daysia Bankston, Mia Cloud, Brenda Colbert, Sha'Londa Davis, Cecilia Foreman, Michael Garret, Chaun Glenn, Darren Hall Jr., Erika Hamiter, Kevin Hawk, Candace Henderson, Skyling Houston, Ta'Miyah Keys, Asia King, Anissa McDade, Adrianna Miller, Arnetia Nelson, Gedeon Nitunga, Jeremy Parks, Rhonda Perry, Mikala Price, Dennise Reyes, Imari Rivers, Latasha Sheffey, Kedar Sims, Olayibo Sodipo, Danielle Stallings, Jeremy Taylor, Ralecia Vickers, Gabriel Walker, Debra Watkins, Rashe'd K. Whatley, Tamanya Wilson.

Outstanding Mentees: Charese Harrison, Khailand Kirkland.

Cleveland Foundation 2021 Alzada Singleton Award: Teaunna Felder

Essay Awards: Briana Easterling, Darren Hall, Jr., Derail Holcomb, Jazmin Johnson, Judith Nwoguh, Jordan Wright.

The luncheon honors Frances Mason Franklin, an English professor at the College from 1969 to 1983 who mentored countless students and faculty. Proceeds support the Frances M. Franklin Scholarship Fund of the Cuyahoga Community College Foundation.

The event is the main fundraiser for the Black American Council, which grew from a group founded in 1969 to support and encourage minority students at Tri-C. 

Contact the Foundation at 216-987-4868 or visit tri-c.edu/give to donate to the scholarship fund.
May 10, 2021
Erik Cassano, 216-987-3577 or erik.cassano@tri-c.edu