Tri-C Celebrates Achievements of Hispanic Students
More than 100 scholarship recipients honored at July 26 event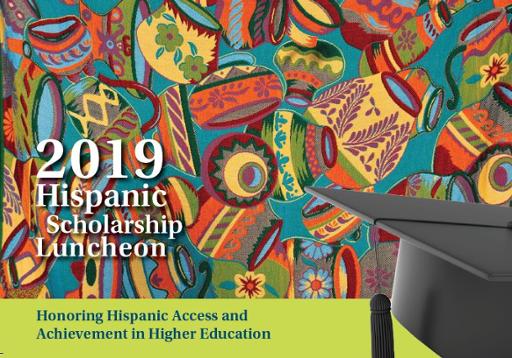 Cuyahoga Community College (Tri-C®) celebrated the academic achievements of more than 100 Hispanic students during a scholarship luncheon on Friday, July 26.
More than $80,000 in scholarships were awarded at the event, which took place at the College's Jerry Sue Thornton Center in Cleveland. The luncheon was sponsored by Tri-C's Hispanic Council.
"The Hispanic Council works to eliminate obstacles so students can make a difference in our community," said Esther Kraft, program manager for the outreach organization. "We offer a foundation that allows students to build toward success."
Scholarships for the 2019-2020 academic year were awarded through the Cuyahoga Community College Foundation and made possible through the support of many donors, including AT&T and KeyBank.
The Foundation established the special scholarship fund in 2003 to provide financial assistance to qualified Hispanic students. 
"Thanks to the generosity of our partners, these scholarships provide greater access to higher education," said Megan O'Bryan, president of the Tri-C Foundation. "This investment in people opens doors for the region's future leaders."
The Hispanic Council formed in 1993 to introduce Hispanic students to the resources they need to succeed. More than 2,300 Hispanic students took classes at the College last year.
The Hispanic Council serves as a one-stop shop for Hispanic students to receive guidance in everything from academics to residency status. It also offers bilingual assistance with enrollment, financial aid, class registration and English as a Second Language (ESL) courses.
The organization also stays active in Northeast Ohio's Hispanic community through initiatives such as Bienvenidos a Cleveland, a project assisting Puerto Rican families that relocated to Cleveland following the devastation of Hurricane Maria.
To learn more about Hispanic Council, contact Kraft at 216-987-5691 or esther.kraft@tri-c.edu.
July 29, 2019
John Horton, 216-987-4281 john.horton@tri-c.edu