Tri-C Awarded State Funding to Strengthen Workforce Development Programs
College to receive $240,000 to purchase equipment for training in in-demand fields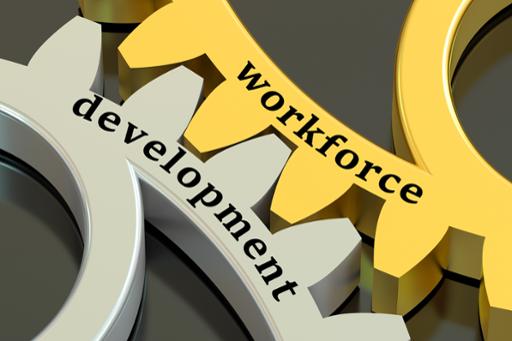 Cuyahoga Community College (Tri-C®) will be able to enhance workforce training programs thanks to funding approved by the Ohio Controlling Board to purchase state-of-the-art equipment.

The state awarded Tri-C nearly $240,000 to help train a skilled workforce for in-demand jobs that provide quality patient care and spur innovation in health care. The money will allow for the purchase of equipment in biomechatronics and health care at the College.
The purchases are funded by the Ohio Department of Higher Education's Regionally Aligned Priorities in Delivering Skills (RAPIDS) program. The collaborative program targets workforce programs at public universities, community colleges and career technical centers.
Tri-C joined with Cleveland State University and Lorain County Community College in the regional application for funding. CSU and Lorain also received approximately $240,000 from the state.
Ohio Chancellor John Carey said the RAPIDS program has helped different regions in Ohio address their most pressing workforce needs while preparing traditional and nontraditional students for successful careers.
"When our schools collaborate to secure funding through the RAPIDS program, it gives students more opportunities to succeed while strengthening regional businesses and Ohio's economy. It's a win-win," Carey said.
November 20, 2018
John Horton, 216-987-4281 john.horton@tri-c.edu