Tri-C Awarded State Funding to Strengthen Manufacturing Program
College to receive nearly $265,000 for smart manufacturing training lab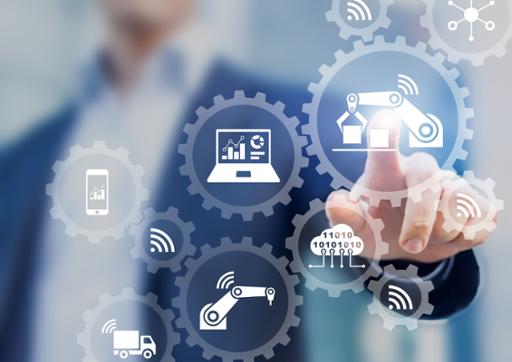 Cuyahoga Community College (Tri-C®) will be able to purchase high-tech training equipment for a smart manufacturing lab thanks to funding approved by the Ohio Controlling Board.
The state awarded Tri-C nearly $265,000 to outfit a machining training center that will serve as the lab's centerpiece. Planned equipment for the lab includes robotic machine-tending devices and hydraulic and pneumatic systems with solenoids and electronic controls.
The funding will help College training programs keep pace with technological advancements in the ever-changing manufacturing industry. Learning on the latest equipment is critical for upskilling Northeast Ohio workers.
The purchases are funded by the Ohio Department of Higher Education's Regionally Aligned Priorities in Delivering Skills (RAPIDS) program. The collaborative program targets workforce programs at public universities, community colleges and career technical centers
Tri-C joined with Cleveland State University and Lorain County Community College in the regional application for funding. Combined, CSU and Lorain received approximately $452,000 from the state.
Ohio Chancellor Randy Gardner said the RAPIDS program has helped different regions in Ohio address their most pressing workforce needs for in-demand jobs. The state awarded $8 million across nine regions.
"When businesses and our higher education institutions are asked to work together to develop strategic plans for using these funds, it provides students with more opportunities for success while strengthening the regional workforce and Ohio's economy," Gardner said.
This is the fourth round of regional awards since the RAPIDS program launched in 2014. Ohio Gov. Mike DeWine announced the awards today during an event at Central Ohio Technical College's Knox County campus.
February 26, 2020
John Horton, 216-987-4281 john.horton@tri-c.edu