Tri-C Awarded Federal Grant to Train Veterans for Truck-Driving Jobs
College program is one of 20 in nation to receive funding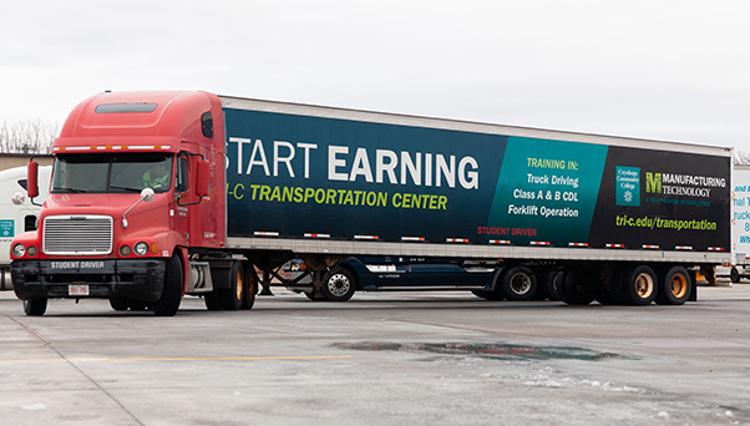 Cuyahoga Community College (Tri-C®) is among 20 technical and community colleges across the country awarded federal dollars to train veterans or their spouses for jobs as commercial bus and truck drivers. 
The U.S. Department of Transportation's Federal Motor Carrier Safety Administration (FMCSA) announced the grant this week. Tri-C is set to receive $96,815. 
The funding is provided through FMCSA's Commercial Motor Vehicle Operator Safety Training (CMVOST) grant program, established in 2005 to help reduce crashes involving trucks and buses on U.S. roadways. 
The grants go to a variety of educational institutions that provide truck-driving training. Tri-C's Commercial Driver's License (CDL) program — located at the Transportation Innovation Center in Euclid — was the only program in Ohio to receive funding this year. 
Tri-C began its truck driving program in 2008 and expects to graduate more than 100 students this academic year. 
Visit tri-c.edu/truckdriving or call 216-987-3226 for more information on the program.
August 20, 2020
John Horton, 216-987-4281 john.horton@tri-c.edu