Tri-C Auto Tech Program Director Appears on America's Work Force Radio
Kitty McCarthy discusses GM apprenticeships, need for qualified auto techs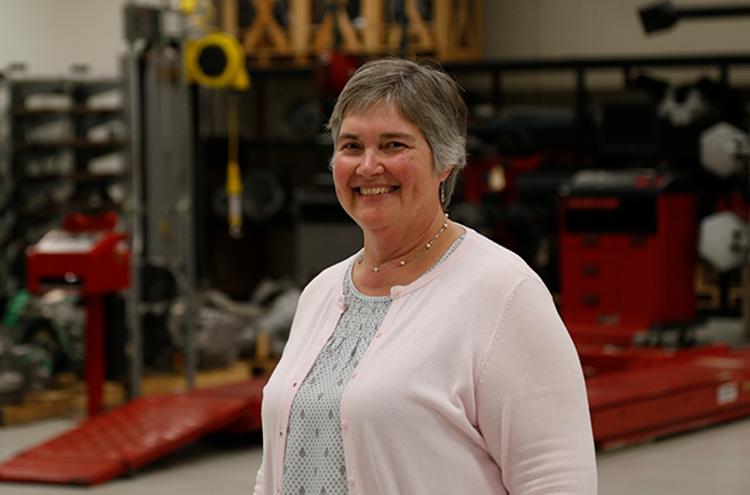 As motor vehicle technology becomes more complex, the job description of an automotive technician changes along with it. Modern auto techs must have advanced training in order to perform maintenance on vehicles that often have several dozen onboard computers.

Kitty McCarthy, director of Cuyahoga Community College's Automotive Technology program, recently appeared on America's Work Force Radio to discuss apprenticeship programs that provide advanced training to aspiring auto technicians. These include the GM Automotive Service Educational Program (ASEP) offered at Tri-C.

As part of GM ASEP, students complete an apprenticeship at a local GM dealership where they receive training on GM vehicles and equipment and mentoring from certified GM mechanics. Upon graduation, students gain employment as fully certified technicians at GM dealerships.

Adding to the benefits of ASEP, GM recently launched the Dealer Technician Scholarship program. Students who enter ASEP at Tri-C and six other community college partners throughout Ohio, Michigan and Pennsylvania this fall will be eligible for a total of 80 scholarships.

Tri-C has offered GM ASEP for nearly 30 years. The College recently partnered with Ford on a similar program called Ford ASSET. Both programs operate out of the Advanced Automotive Technology Center at Tri-C's Western Campus. The center is currently in the midst of a large renovation project that will increase the square footage and provide students with state-of-the-art tools and equipment to further their education.
July 24, 2019
Erik Cassano, 216-987-3577 or erik.cassano@tri-c.edu