Tri-C Assists Students on the Path to a Prosperous Career
Academic counselors and Career Center are here to help students reach their goals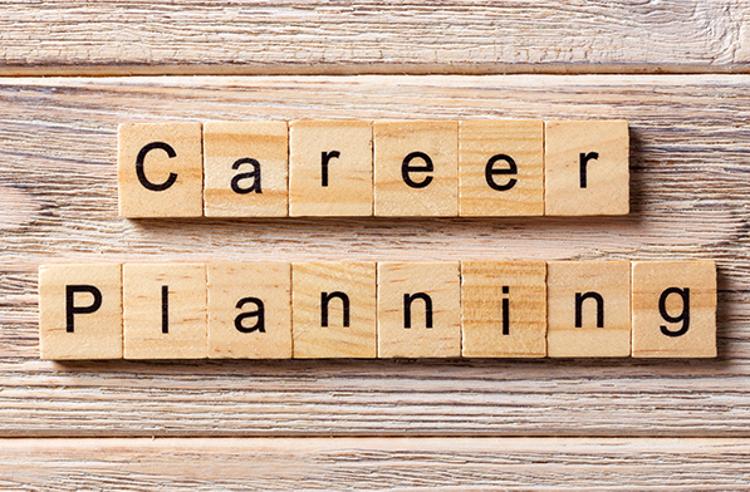 Most of us have found ourselves in one of these situations:

You just graduated from high school. You know what interests you, but you don't know how — or if —you can turn it into a career.

You've been out of school for a while. By choice or by circumstance, you find yourself searching for a new career.

In both cases, the question is the same: "What do I do now?"

Thousands of students come to Cuyahoga Community College each year with that question top of mind. The College's Career Centers help them find an answer.

"The first step in getting anywhere is to build a path," said Sandra McKnight, Tri-C's associate vice president of access, learning and success. "We want to step in right at the beginning of a student's time here and start helping to shape their careers."
Counseling and coaching

When you enroll at Tri-C, McKnight recommends meeting with two people early in the first semester: your academic counselor and a coach at the Career Center. These are the two people who will play the biggest roles in assisting you with identifying and pursuing career options.

"Students need to pay attention to both aspects of that, throughout their time at the College," said Adam Zambetti, an academic counselor at the Westshore Campus. "It's not just developing a plan and 'see you later.' They should be checking in with us every semester to make sure their plan and coursework are going to help them reach their academic and career goals."

Academic counselors monitor your progress and performance in the classroom, while career coaches connect you with resources and opportunities in various career fields, such as job fairs, job shadowing and internships. As with your counselors, you should check in with the Career Center coaches each semester.

"My role is to meet with students and help them identify what they want to major in," said Caroline Walker, a Career Center coach at Corporate College West. "We want to prevent a student from coming to Tri-C and simply taking classes with no end goal in mind. We want them to start exploring different career options from the time they set foot on campus."

Planning it out

To begin shaping a career plan, you need to know the answers to some basic questions: What do you like to do? What are you good at? What talents and skills do you have that might be of interest to potential employers?

You can start to answer those questions by taking a My Plan assessment at the Career Center. It's a self-guided evaluation aimed at determining areas of interest, skill strengths and areas needing improvement.

"Start out by getting to know yourself," Walker said. "The My Plan assessment helps you better understand your values, interests and talents. Are you an extrovert or introvert? Do you like working with numbers? What does all of that mean as far as the world of work?"
 
With a better idea of your strengths, your academic counselor can recommend possible majors, along with the courses necessary to meet prerequisites and core requirements.

As your academic studies take shape, the Career Center can connect you with resources and networking opportunities in your field — including job fairs, job shadowing, internships and co-ops.

"We strongly recommend internships and co-ops in your field of study, even in your first year of school," Walker said. "Working in a real-world setting can not only give you valuable experience, it can also help confirm whether you made the right decision. Most students who switch majors do so in the first year."

Asking for help

Tri-C's counseling and career services are always available, and both Zambetti and Walker encourage you to use them as often as needed.

Zambetti recommends seeing your counselor before registering for the following semester. It's a good time to take stock of your academic progress. But you can make an appointment any time you have a question related to your career plan.

"We can help you no matter what your goal is — whether you're looking for an associate degree or to transfer to another school," Zambetti said. "But you have to involve us, especially if you have a problem or have any questions."

The same is true at the Career Center — if you have a question, ask it.

"So much goes into deciding on a career, and then studying to make it a reality can seem intimidating," Walker said. "But it doesn't have to be as intimidating if you have a plan and the right support. Just remember, getting a job isn't the last step you take in college. It should be something you have in mind from the very first step."

For additional information on Tri-C's career planning resources, visit the Career Center webpage. You can also find valuable career-seeking advice by listening to Apply Within, a monthly career podcast by KeyBank.
November 15, 2018
Erik Cassano, 216-987-3577 or erik.cassano@tri-c.edu