Tri-C Announces Essay Contest Focused on Racism and Solutions to the Issue
Contest is open to high school students in seven-county area; deadline is Dec. 18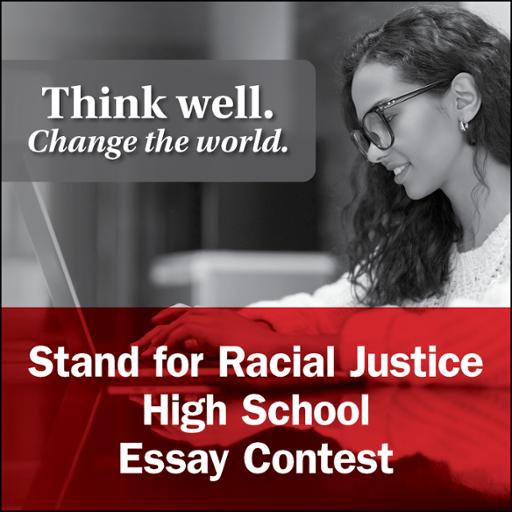 Cuyahoga Community College (Tri-C®) is asking Northeast Ohio teens to weigh in on a question society often struggles to answer: What is racism, and what should we do about it? 
An essay contest based upon that question opens today for high school students in a seven-county area. The contest is part of Tri-C's Stand for Racial Justice alliance, which seeks to advance racial equity and healing in the community. 
The College's Jack, Joseph and Morton Mandel Humanities Center is sponsoring the contest in partnership with cleveland.com, The Plain Dealer and Sun News. 
"The idea is to encourage area students to think deeply and for themselves about one of the most pressing issues of our time," said Matthew Jordan, dean of humanities at Tri-C. "We hope that the students' submissions will help advance the conversation about race and racism in Northeast Ohio." 
Essays cannot exceed 500 words and are due by midnight on Friday, Dec. 18. Submit entries at tri-c.edu/essaycontest. 
Submissions will be judged in two groups assigned by grade levels. One category is for seniors and juniors, while the other is for sophomores and freshmen. Students in Cuyahoga, Geauga, Lake, Lorain, Medina, Portage and Summit counties are eligible. 
Winners will be announced in January as part of Martin Luther King Jr. Day observances. Cash prizes will be awarded as follows in each category: $1,000 for first place, $500 for second place; and $250 for third place. 
In addition, authors of the top five senior/junior submissions will be guaranteed entry into Tri-C's Mandel Scholars Academy if they enroll at the College. Admission into the academy includes a scholarship valued at more than $10,000. 
The six winning essays will also be posted on cleveland.com, with the first-place winners also published in The Plain Dealer on Sunday, Jan. 17.
Read the recent winning essays.
Learn more about Tri-C's Stand for Racial Justice alliance.
November 20, 2020
John Horton, 216-987-4281 john.horton@tri-c.edu