Tri-C Announces Changes to Fall Commencement Due to COVID-19
Virtual December ceremony now planned to celebrate 2020 graduates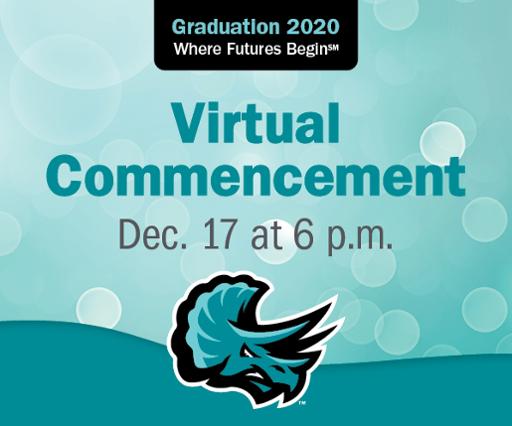 Cuyahoga Community College (Tri-C®) will honor fall 2020 graduates with a virtual commencement ceremony given lingering uncertainties about large public gatherings due to the COVID-19 outbreak. 
The celebration will take place at 6 p.m. Thursday, Dec. 17. Spring 2020 graduates are also invited to take part in the virtual ceremony, which will feature the pomp and circumstance of the traditional in-person event. 
Tri-C President Alex Johnson announced the change in an email and video sent to the College community. He commended students for their "spirit, resilience and tenacity" as they worked toward graduation during the coronavirus crisis. 
"It is our desire that you experience the celebration you so richly deserve," Johnson said in the video. 
Johnson said the decision to shift to a virtual commencement was made out of "an abundance of caution" to protect the health of students, faculty, staff and guests. The ceremony typically brings together thousands of people. 
Tri-C took the same action regarding Spring Commencement as the COVID-19 outbreak began. The College held an informal virtual celebration in May to honor those who earned associate degrees and certificates. 
At the time, Tri-C planned to regather spring graduates in December for a traditional cap-and-gown ceremony. That event will become part of the Dec. 17 virtual commencement. 
Current students and spring graduates will receive emails with details on the virtual event.
Visit tri-c.edu/commencement for more information.
October 02, 2020
John Horton, 216-987-4281 john.horton@tri-c.edu