Tri-C Announces 2021 Alumni Award Recipients
Terri S. Pope, Ariane Kirkpatrick and Harry Quiñones honored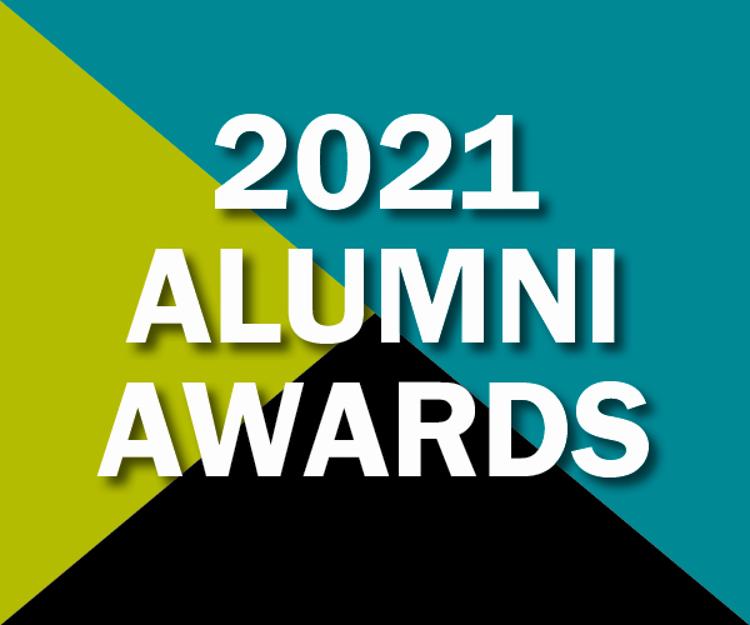 Cuyahoga Community College (Tri-C®) has presented Alumni Awards to Terri S. Pope, Ariane Kirkpatrick and Harry Quiñones for their contributions to the College and community since attending Tri-C.

The awards were announced Thursday during an Advisory Committee and Community Champions event.

Tri-C Alumni Awards recognize alumni for their professional accomplishments and service to Northeast Ohio and the College. Honorees were selected from community nominations.

Pope and Kirkpatrick received the Distinguished Alumni Award, designated for those who attended more than a decade ago. Quiñones received the Rising Star Alumni Award, which recognizes those who attended Tri-C more recently.

"Each of this year's recipients has impacted the Northeast Ohio community in their own unique way," said Megan O'Bryan, the College's vice president of resource development. "It shows that the value of a Tri-C education extends beyond your career. It makes you a more well-rounded person and gives you the tools to really make a difference in the lives of those around you."

Here are their stories.

Terri S. Pope
A longtime member of the Tri-C community, Pope, of Avon Lake, will retire from her position as president of the Westshore Campus at the end of this month. Since 1988, she has served in numerous academic and administrative roles at the College — the last seven as head of the Westshore Campus.

During her time as a campus president, Pope has overseen numerous initiatives to improve and expand access to learning.

She led the One Door, Many Options for Success initiative, an integrated Collegewide service model that transformed the student experience by providing structured educational pathways and support to reduce the time to college completion and increase the number of students who obtain degrees, certificates or job-related credentials.

Pope collaborated with her campus leadership team to plan, direct and manage instructional and student services programming; realign campus leadership positions; and create a wraparound educational support environment. She also helped establish a "Learning Café" model featuring small-group tutoring.

Her efforts have garnered numerous awards, including Tri-C's Ralph M. Besse Award for Teaching Excellence and the League for Innovation's John & Suanne Roueche Excellence Award.

Ariane Kirkpatrick
Kirkpatrick, of Solon, is president and CEO of The AKA Team, a full-service commercial construction and facilities company with multiple divisions including general trades, commercial cleaning and commercial waterproofing.

The AKA Team has worked on many large projects with well-known clients in the Cleveland area, including the Cleveland Museum of Art, CMHA, the Flats East Bank and Warrensville Heights City Schools.

A proud Tri-C graduate and strong advocate for educational access and community service, Kirkpatrick serves on the College's Workforce, Community and Economic Development Board of Visitors and has volunteered her time as an alumna, serving on career panels for students.

Kirkpatrick is also an advocate for small businesses, graduating from the Goldman Sachs 10,000 Small Businesses program at Tri-C in 2016. In addition, Kirkpatrick had the opportunity to sit with U.S. President Barack Obama at the Winning the Future forum, held in Cleveland in 2011 to discuss obstacles that affect small businesses.

Harry Quiñones
As a Tri-C student, Quiñones, of Garfield Heights, dreamed of becoming an entrepreneur. He developed a business plan as a class project, aspiring to bring part of his Puerto Rican heritage to Cleveland by opening a restaurant or market.

That dream turned into 787 Market and Café in Cleveland's Old Brooklyn neighborhood. Opened earlier this year, the market specializes in Puerto Rican goods and groceries as well as prepared food and coffee.

The market has not only launched Quiñones' business career, it has also helped ease the adjustment for numerous Puerto Ricans who have settled in Northeast Ohio after being displaced by Hurricane Maria in 2017.

At Tri-C, Quiñones was active in the College's Hispanic Council. He was also a Jack, Joseph and Morton Mandel Scholar and a Tri-C Foundation scholarship recipient. After earning his
Tri-C degree in 2019, he transferred to Cleveland State University. He will graduate next year.
July 23, 2021
Erik Cassano, 216-987-3577 or erik.cassano@tri-c.edu