Tri-C and Hiram College Form New Pathway for Honors Students
Partnership creates seamless transition into Hiram's Eclectic Scholars program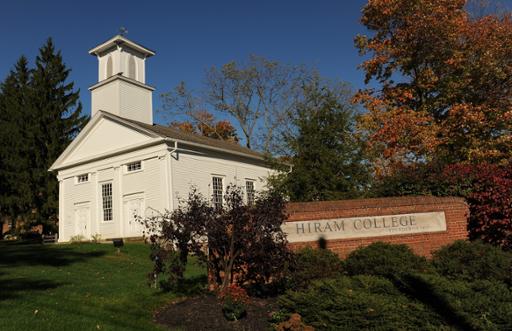 A new partnership between Cuyahoga Community College (Tri-C®) and Hiram College creates a seamless and sequential progression of courses for honors students building from an associate degree to a bachelor's degree.
The pathway offers students direct acceptance into Hiram's Eclectic Scholars program upon completion of the Tri-C honors program with a cumulative GPA of at least 3.5.
"This new partnership will ensure that transfer students from Tri-C will be able to complete the course of honors with all of the enrichment available to other Hiram students and be prepared for endless opportunities beyond graduation," said Paul Gaffney, director of Eclectic Scholars and associate professor of English at Hiram. 
The Eclectic Scholars program offers opportunities for academic enrichment, professional development and interdisciplinary discourse. Students take a series of seminar-style courses based around self-exploration, problem-solving and discussions spanning disciplines.
Each semester, scholars are permitted to register early for a course of their choice — often using the opportunity to take an upper-level course with greater academic challenge.
Students can also take an additional three credit hours during one semester of the academic year at no additional cost. Many students use this perk to complete internships or research for credit.
Starting this fall, Henry Honors Hall will be the new home of the Eclectic Scholars program. The living space will bring together a network of like-minded peers who respect one another, the concept of community and the importance of academic and intellectual life.
Additionally, students will have access to programs designed specifically for them as well as spaces that foster collaboration and support from peers. Housing scholarships are available for qualifying students.
Visit hiram.edu/academics/honors for more information about the Eclectic Scholars program. 
May 06, 2020
John Horton, 216-987-4281 john.horton@tri-c.edu