Tri-C Alumnus Ends Hall of Fame Journalism Career
Ken Robinson retires from WTAM after more than four decades in media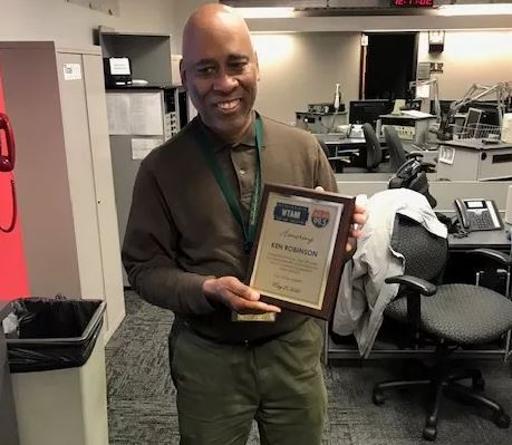 After more than four decades of reporting in Northeast Ohio, Cuyahoga Community College (Tri-C®) alumnus Ken Robinson has ended a career that landed him a spot in the Press Club of Cleveland Hall of Fame.
Robinson announced his retirement from WTAM/1100 AM last week. He spent 20 years with the radio news powerhouse, covering the major news of the region and — in his words — interviewing "many interesting and infamous people."
Prior to joining WTAM, Robinson worked as a newscaster and reporter for WGAR in the 1980s and 1990s. He hosted award-winning shows such as "Sunday Digest" and "Thought You'd Like to Know."
In 2015, Robinson was inducted into the Press Club of Cleveland Journalism Hall of Fame.
Robinson earned an associate degree in business administration from Tri-C before beginning his career in media, according to a story on his retirement posted by WTAM.
June 01, 2020
John Horton, 216-987-4281 john.horton@tri-c.edu