Tri-C Alum Publishes Children's Book to Help Kids Understand ASD
Declan Sarlson earned associate degree in studio art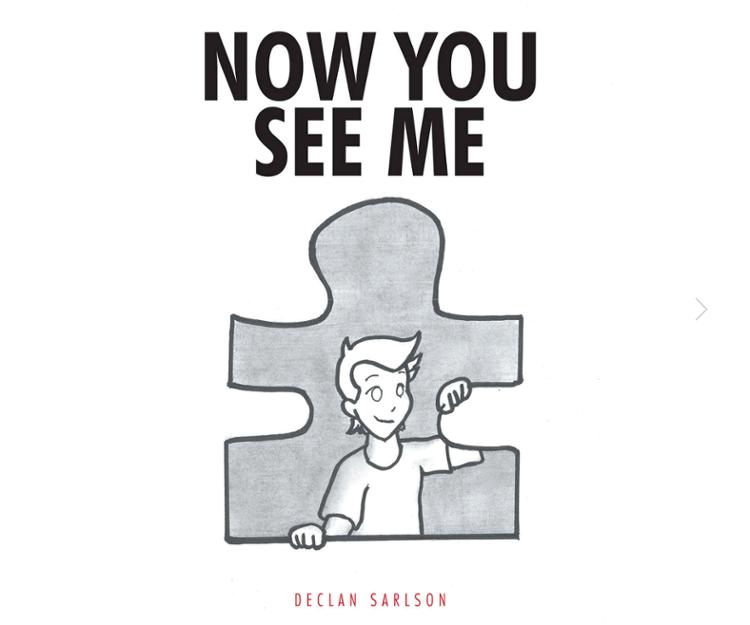 Cuyahoga Community College (Tri-C®) alum Declan Sarlson wrote and published his first children's book to illustrate some of the differences shared by kids on the autism spectrum.

Now You See Me is Sarlson's illustrated story about David, a 10-year-old boy with autism spectrum disorder (ASD), a complex developmental condition that can cause social, communication and behavioral challenges.

Sarlson, a senior at Ursuline College, previously earned an associate degree in studio art from
Tri-C. He told Beachwood Buzz that he wanted to help kids gain a better understanding of ASD.

Published in September 2021, the 58-page book explores common quirks shared by kids on the autism spectrum, portraying those quirks as superhero abilities and promoting empathy and patience among kids unfamiliar with "Aspies" (people with Asperger syndrome, now known as ASD).

"Growing up and making your way through school as a person with Asperger syndrome is very challenging," Sarlson said. "People don't always have the patience to see past the differences we have on the surface. I had some very good friends during school, but there were many lonely days, too.

"I am so glad to have had the opportunity to take studio art. I think that spending a portion of my day learning and creating art helped me focus. I'm not sure how well I would have done without that opportunity."

Now You See Me is available through Amazon and Barnes & Noble.
November 24, 2021
Anthony Moujaes, 216-987-3086 anthony.moujaes@tri-c.edu