Tri-C All-American James Anderson Jr. Scores an NCAA Scholarship
Graduating sophomore to play next season for the University of North Alabama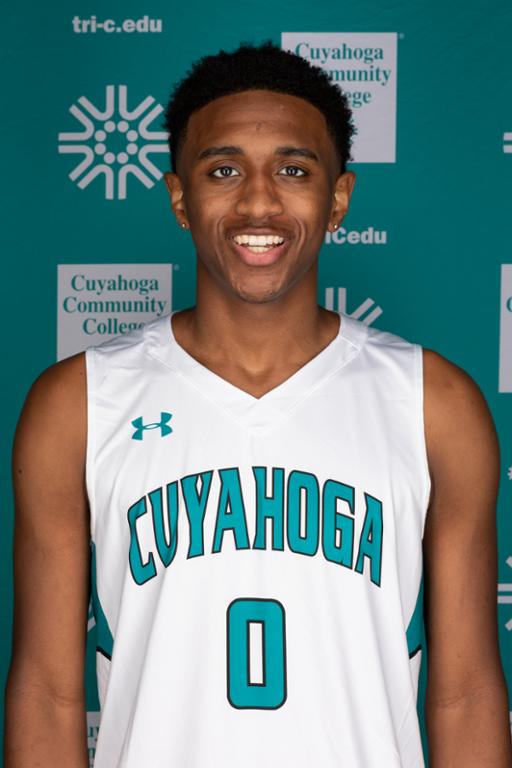 Graduating Cuyahoga Community College (Tri-C®) basketball player James Anderson Jr. played his way onto a NCAA Division I roster following an All-American season.
Anderson committed this week to the University of North Alabama, which competes in the Atlantic Sun Conference. He plans to begin taking classes at the university in June after receiving his Associate of Arts degree at Tri-C.
The sophomore averaged 16.3 points per game this past season to lead the Triceratops into the national rankings and to the top of the Ohio Community College Athletic Conference standings.
Anderson also contributed 6.9 rebounds and 1.3 assists per game in a season marked with awards and honors — including his selection as an NJCAA All-American.
He also received first-team all-conference recognition while finishing second in the OCCAC Player of the Year voting. Anderson earned a spot on the NJCAA all-district team, too.
Anderson is from Roswell, Georgia.
The Triceratops finished the season with a record of 25-7, marking the team's third consecutive 20-win season. Tri-C has finished first in the conference the past three years.
April 25, 2019
John Horton, 216-987-4281 john.horton@tri-c.edu