Tri-C a Leader in "New Collar" Job Training
College preparing students for emerging roles in technology and manufacturing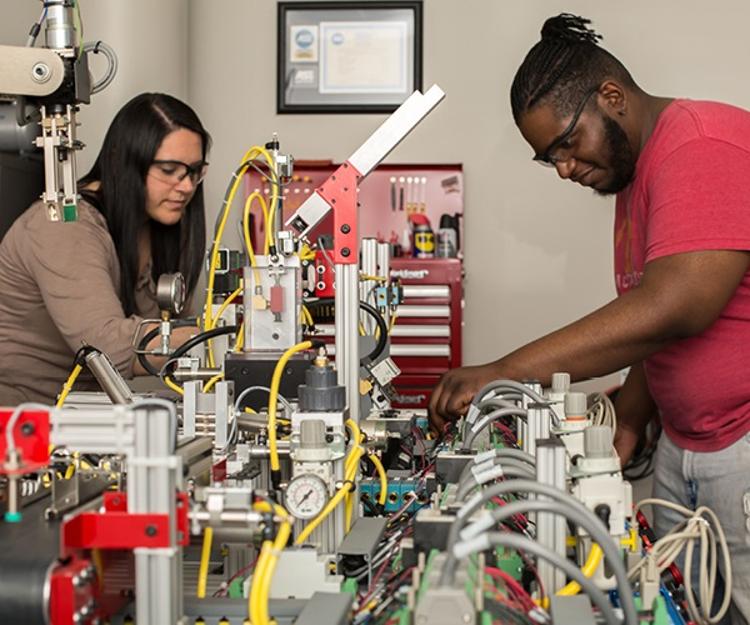 As technology continues to change the American business landscape, new career fields are developing. Along with that comes the creation of new job roles ― what some business experts refer to as "new collar" jobs.

It's created a wide range of opportunities for those looking to enter the workforce or change careers later in life. But with that comes a need for new training. Cuyahoga Community College is among the schools answering that need.

Tri-C has developed close working relationships with companies throughout Northeast Ohio to create and expand programs that address the need for training in emerging fields. 

In a recent IndustryWeek article, William Gary, executive vice president of workforce, community and economic development at Tri-C, spoke about the College's efforts.

"While we don't use the term 'new collar,' we have embraced the concept in our workforce training programs," Gary told IndustryWeek. "For many years we have worked closely with companies, and we heard their needs and adapted programs to address those needs, especially in advanced manufacturing."

The article notes that IBM, MIT and WorkingNation are some of the other schools and organizations working to expand the reach of education and training for new jobs in technology-driven fields.

Though there is still a lot of work to do, Gary notes that the skills gap is closing and that educational institutions like Tri-C are succeeding in their mission to send highly trained, prepared graduates into careers requiring specialized technical knowledge.

"There is a lot more that needs to be done, but working in collaboration with a variety of stakeholders we are providing the training people require to meet the current needs of the businesses," he told IndustryWeek.
April 07, 2020
Erik Cassano, 216-987-3577 or erik.cassano@tri-c.edu