Traveling Vietnam Wall Comes to Western Campus
Replica of Washington D.C. memorial on display until Sunday afternoon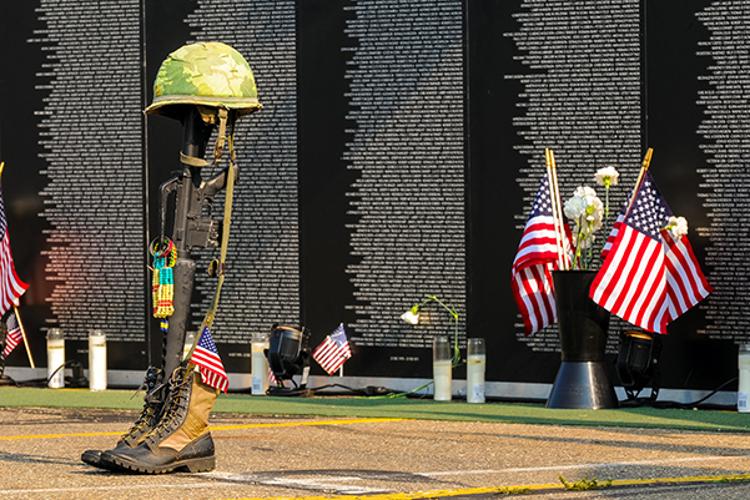 The American Veterans Traveling Tribute (AVTT) Vietnam Wall is making a stop at Cuyahoga Community College's Western Campus in Parma.
The wall, an 80-percent scale replica of the Vietnam Veterans Memorial in Washington D.C., lists the names of the more than 58,000 servicemen and servicewomen who died over the 20-year course of U.S. military involvement in Southeast Asia.
The wall was escorted to the Western Campus by members of Rolling Thunder, a U.S. prisoner of war and missing in action (POW-MIA) advocacy group. Hundreds of Rolling Thunder motorcyclists rode with the wall on Wednesday as it arrived at Tri-C.
Following 3 p.m. opening ceremonies on Thursday, the wall will be open to the public 24 hours a day until closing ceremonies at noon Sunday, July 1.
Visitors can enter the Western Campus via Pleasant Valley Road and follow the signs to park in lot B. The wall is located on the campus' west lawn.
Follow the links to read previews of the event at WKYC Channel 3 and News 5 Cleveland.
The Traveling Vietnam Wall installation is sponsored by American Legion Post 703 in Parma. Additional support is provided by Tri-C and the city of Parma.
June 28, 2018
Erik Cassano, 216-987-3577 or erik.cassano@tri-c.edu