Transferring Support
Tri-C helped aspiring musician Austin Phillips earn a degree, overcome the death of a friend and transfer to an East Coast conservatory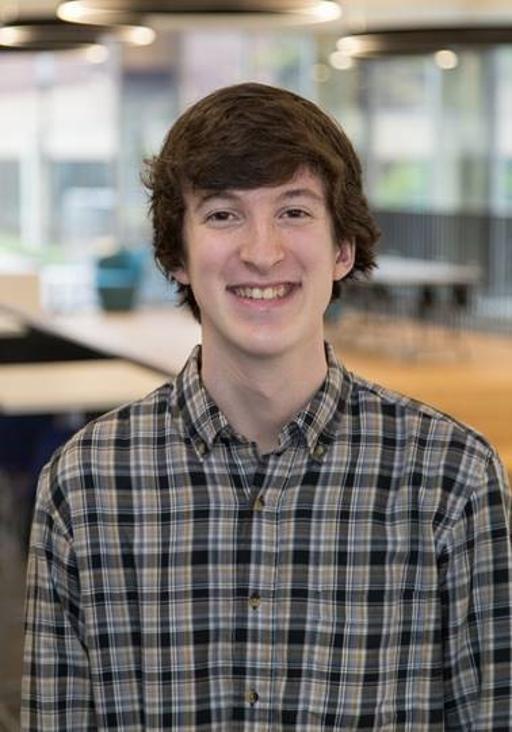 Austin Phillips auditioned for Berklee College of Music his senior year of high school. His self-taught guitar skills — fine-tuned after a decade of playing — impressed the judges enough to grant him admission to the renowned school.
The offer, however, did not include scholarship money to help cover a budget-busting tuition and housing bill of more than $60,000 a year. "I didn't want to graduate with that much debt," Phillips said.
So he turned to Cuyahoga Community College (Tri-C®) for the education he wanted at a cost he could afford.
This month, the 20-year-old will graduate from Tri-C with an Associate of Arts degree with an emphasis in music. He plans to transfer to The Hartt School at the University of Hartford — an esteemed performing arts conservatory — to continue his studies.
Tri-C's strong transfer program with schools such as Hartt and Berklee solidified his decision to enroll in 2017. Phillips made the drive from his Medina home to take classes at Metropolitan Campus in Cleveland.
Phillips said the music faculty — jazz studies instructor Steve Enos, in particular — hit all the right notes with his experience.
"The number one thing that stood out for me was how much Mr. Enos really cares about the program and the students," Phillips said. "From day one, he definitely took me under his wing. It's something I'll forever be grateful for."
It wasn't just academics, either: Phillips said Tri-C helped him deal with his best friend's suicide.
"It was by far the hardest thing I've had to overcome, and my professors were there for me," said Phillips. "Going back to normal life after that was really hard, and they all understood that. They were really good to me."
Phillips said the College inspired him to grab opportunities to get the most out of life. He said the chance to play with famed sax man Ernie Krivda's ensemble the last Wednesday of every month at Christopher's Pub in Cleveland pushed him as a musician.
As he prepares to head to Hartt School on a scholarship, Phillips said he is thankful for his time at Tri-C.
"I always tell my parents it's one of the greatest things that has ever happened to me," he said. "Going to Tri-C and spending my first two years there practicing and learning from everyone has set me up for so much success."
Cuyahoga Community College will celebrate the academic achievements of thousands of students on May 16 at Spring Commencement. Check our News and Events page in the days leading up to the ceremony as we highlight members of the Class of 2019.
May 14, 2019