Top Scholars: Tri-C Awards Hispanic Students $75,000 in Scholarships
More than 100 students receive funds to help them reach academic goals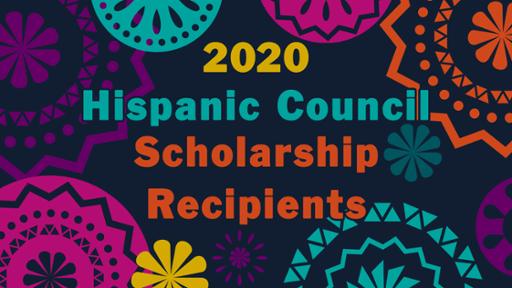 High-achieving Hispanic students at Cuyahoga Community College (Tri-C®) have been awarded $75,000 in scholarships to continue working toward associate degrees and workforce certificates. 
More than 100 names fill the list of recipients. The scholarship program is run in cooperation with Tri-C's Hispanic Council, which formed in 1993 to introduce Hispanic students to the resources they need to succeed. 
"This has been a challenging year due to the coronavirus crisis, but our students have not let that become an obstacle," said Esther Kraft, program manager for the Hispanic Council. "We are proud of their resilience and determination to meet their educational goals." 
Scholarships are awarded through the Cuyahoga Community College Foundation and made possible through the support of many donors, including AT&T and KeyBank. The Foundation established the Hispanic Scholarship Fund in 2003. 
More than 2,300 Hispanic students took classes at Tri-C last year. 
"These are future leaders in Northeast Ohio," said Megan O'Bryan, president of the Foundation. "Our generous partners see the potential in Tri-C students, and they give to the scholarship fund because they understand the life-changing power of higher education." 
Honorees usually are celebrated at the College's annual Hispanic Scholarship Luncheon. Restrictions related to the COVID-19 outbreak, however, forced the cancellation of the planned in-person event. 
This year, scholarship recipients created and submitted videos that were compiled into a celebration montage posted on YouTube. Click here to view the finished product. 
Tri-C's Hispanic Council serves as a one-stop shop for Hispanic students to receive guidance in everything from academics to residency status. It also offers bilingual assistance with enrollment, financial aid, class registration and English as a Second Language (ESL) courses. 
Contact Kraft at 216-987-5691 or esther.kraft@tri-c.edu to learn more about the Hispanic Council.
September 08, 2020
John Horton, 216-987-4281 john.horton@tri-c.edu