Three Tri-C Women's Basketball Players Earn OCCAC Awards
Kayla Young earns All-OCCAC Second Team and All-Freshman Team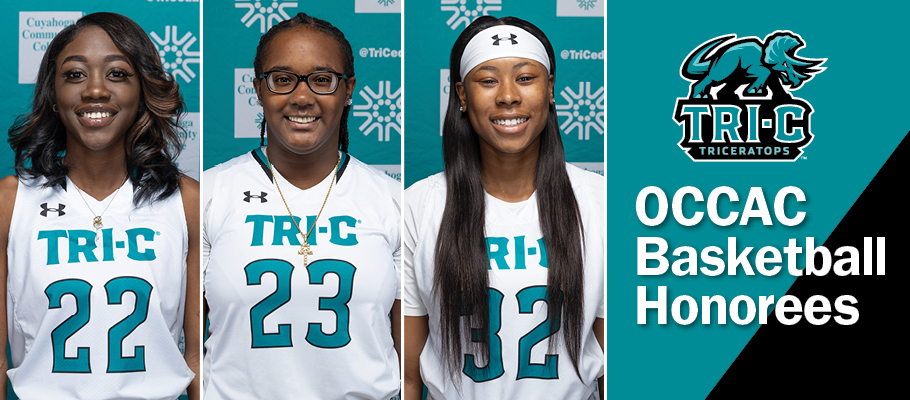 A trio of Triceratops women's basketball players have garnered OCCAC honors for the just-completed 2019-2020 season.

Freshman guard Kayla Young took home a pair of awards, named to the All-OCCAC Second Team and All-Freshman Team. Young led the Triceratops in scoring at 13.1 points per game and was second in rebounds at 7.1 per game.

Sophomore guard Ja'Lynn Starks and freshman center Chy'rah Smith-Isom both earned All-OCCAC honorable mentions. Starks averaged 9.7 points and a team-high 2.2 assists per game. Smith-Isom averaged 9.6 points and a team-high eight rebounds per game.

The Triceratops' season ended Friday with a district tournament semifinal loss to Edison State Community College, 86-60. Tri-C finished the season 17-10 overall, 4-7 in the conference.
March 10, 2020
Erik Cassano, 216-987-3577 or erik.cassano@tri-c.edu