The Split Show: A Black-and-White Issue
Tri-C Western Campus theater production April 20-28 examines race in America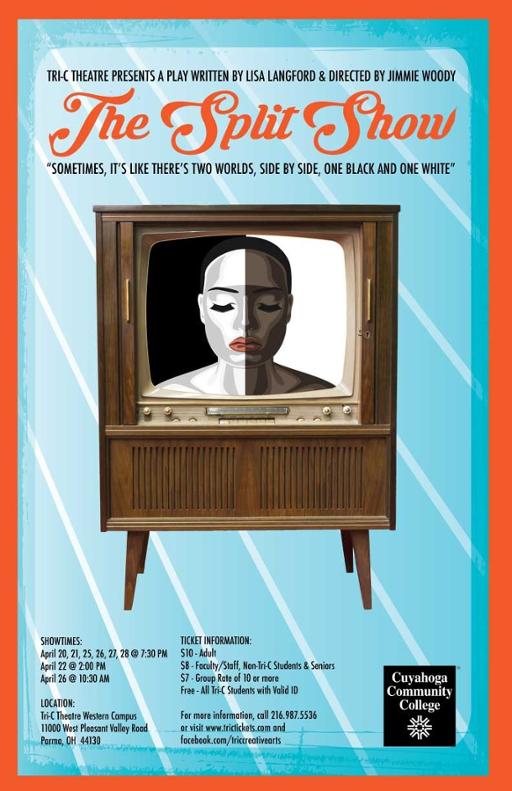 The consequences of black skin in America will be examined onstage in April as students from Cuyahoga Community College (Tri-C®) present The Split Show at Western Campus.
The play — which was inspired by the Black Lives Matter movement — is an original work by Northeast Ohio actress and playwright Lisa Langford.
The Split Show follows the intersecting paths of an African-American family dealing with the death of a son to police violence and a white family deciding whether to keep a biracial baby conceived in a fertility clinic mix-up.
Eight performances will take place April 20-28 at the Western Campus Theatre, located at 11000 Pleasant Valley Road in Parma. Times are as follows:
7:30 p.m. April 20-21 and April 25-28
2 p.m. April 22
10:30 a.m. April 26
Tickets are $10 for adults and $8 for seniors or students from schools other than Tri-C. (Admission is free for Tri-C students with a College ID.) Reduced rates are also available for groups of 10 or more.
Visit www.trictickets.com or call 216-987-5536 for tickets.
April 10, 2018
John Horton, 216-987-4281 john.horton@tri-c.edu