The Power of the Tri-C Student Success Story
Tri-C Foundation donors hear firsthand how their support makes a difference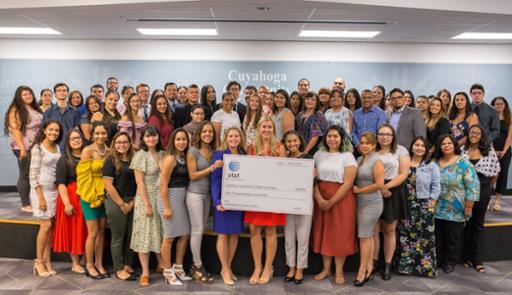 Donors change lives when they give to the Cuyahoga Community College (Tri-C®) Foundation — and that's a fact they often learn about firsthand.
Student scholarship recipients at Tri-C write letters thanking donors for their support, said Megan O'Bryan, the foundation's president. The idea is to show the impact of dollars given to the College.
Cleveland Jewish News recently talked with O'Bryan and others in Northeast Ohio about the power of storytelling in fundraising. (Click here to read the story.)
"Storytelling allows us to tap into a donor's empathy and compassion for another, which fuels their desire to help," O'Bryan told CJN reporter Becky Raspe. "You want your supporters to be able to put themselves in that person's shoes."
At Tri-C, O'Bryan said the focus is on showing how donations fund scholarships that improve access to higher education and allow students to pursue their dreams. Last year, Tri-C awarded a record $3.2 million in student scholarships.
Visit tri-c.edu/give to learn about opportunities to help Tri-C students find success.
May 20, 2020
John Horton, 216-987-4281 john.horton@tri-c.edu