Ten Tri-C Students Named to All-Ohio Academic Team
Cuyahoga Community College leads state in number of honorees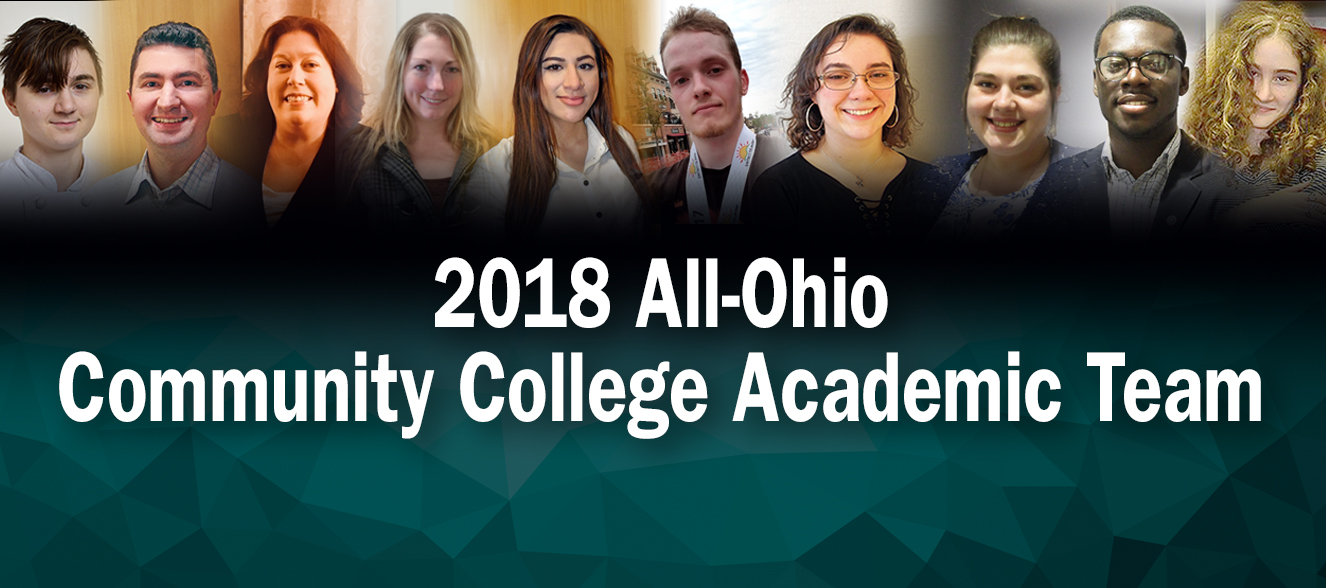 Ten students from Cuyahoga Community College (Tri-C®) were named to the All-Ohio Community College Academic Team, which comprises top students at the state's two-year schools.
The All-Ohio Academic Team recognizes student excellence in academics, leadership and community service. Sixty-six students from across the state were selected for this year's team on the basis of their outstanding records.
Tri-C had more students named All-Ohio than any other school.
The following Tri-C students — designated by campus — made the All-Ohio Academic Team:
First-team honorees receive $1,000 scholarships, while second-team members get $500 scholarships and third-team members $250. As the New Century Workforce Pathway Scholar, Watson will receive an additional scholarship of $1,250.
A recognition program for team members will be held in Columbus on April 26 during Community College Month. The All-Ohio Academic Team program is supported by the Ohio Association of Community Colleges, Phi Theta Kappa Honor Society and Honda of America Mfg. Inc.
Tri-C's honorees will be profiled daily April 2-13 on the College's News & Events page.
April 02, 2018
John Horton, 216-987-4281 john.horton@tri-c.edu