Talking Business at Tri-C's Entrepreneur Expo
Oct. 30 virtual event offers business ideas and how-to tips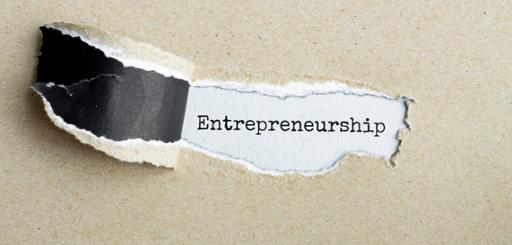 Cuyahoga Community College (Tri-C®) will showcase innovative business ideas from students and alumni this month during its fifth annual Tri-C Entrepreneur Expo, which will be virtual this year due to the coronavirus. 
The free event to spark business growth in the community will take place online from 10 a.m. to 11:30 a.m. Friday, Oct. 30. Visit livestream.com/tri-c/expo to participate. 
The featured speaker will be Tory Coats, winner of Cleveland's Accelerate 2018 business pitch competition. Coats founded the nonprofit Teen Enterprise to build on his idea of giving young entrepreneurs opportunities using underutilized storefronts and vacant lots in the city. 
In addition, the expo will include discussions with Tri-C students and alumni who have found business success. Information will also be provided on community services available to entrepreneurs. 
The event is presented with support from the Burton D. Morgan Foundation. Students at Jane Addams Business Careers Center planned the event as part of an entrepreneurship program offered through Tri-C and the Cleveland Metropolitan School District. 
Email andrew.bajda@tri-c.edu for more information on the expo.
October 19, 2020
John Horton, 216-987-4281 john.horton@tri-c.edu