Taking Care of Unfinished Business
Tradesman David Boyd earns his associate degree decades after first attending college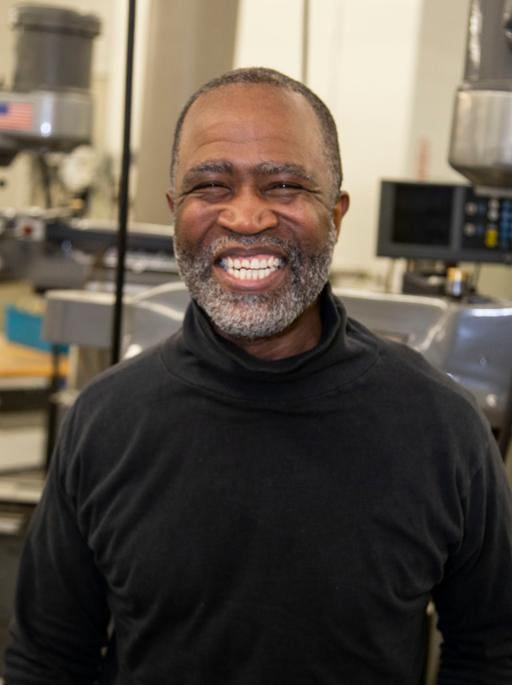 David Boyd made a good living in the trades. He launched his own company — Smooth Roofing and Home Improvement — and earned enough to pay his bills, put food on the table and raise two college graduates.
By any measure, the U.S. Army veteran qualifies as a success. Boyd, though, felt incomplete. "I had some unfinished business," the 58-year-old said.
So he took care of it at Cuyahoga Community College (Tri-C®).
Boyd will join the teal sea of graduates at the College's fall commencement this month after earning an Associate of Applied Science degree in integrated systems engineering technology. The moment ends a more than three-decade wait.
"Just being able to say I'm a college graduate … that was important to me," Boyd said. "This is something I should have done a long time ago."
Boyd enrolled at Bowling Green State University after graduating from Cleveland's Glenville High School. He left campus before completing his academic program and enlisted in the Army, where he spent four years as a military police officer.
He thought about returning to BGSU after his tour of service, but life's demands pulled him in another direction.
Then the calendar pages just kept turning, year after year after year.
In 2014, at the urging of his siblings, Boyd enrolled at Tri-C. He began with courses that earned him workforce certificates in facility maintenance and electrical maintenance to add to his credentials.
Boyd kept taking classes at the College in the evening after work, slowly chipping away at the requirements for his associate degree. He said the courses strengthened and added to his professional skillset.
"It's important in one's life to advance yourself through education," Boyd said. "I had to prove to myself that I could do this, and Tri-C helped get me across that line and finally finish what I started."
And now that he has a degree, he wants more. Boyd said he intends to continue his education and perhaps earn a bachelor's degree.
"I still feel like I'm young," he said. "I know there is more I can do."
Cuyahoga Community College will celebrate the academic achievements of more than 1,800 graduates on Dec. 18 at Fall Commencement. Check our News and Events page in the days leading up to the ceremony as we highlight members of the Class of 2018.
December 17, 2018
John Horton, 216-987-4281 john.horton@tri-c.edu