Tackling Technological Waste at the Western Campus
How one class, led by one student, gave old Tri-C computers a new lease on life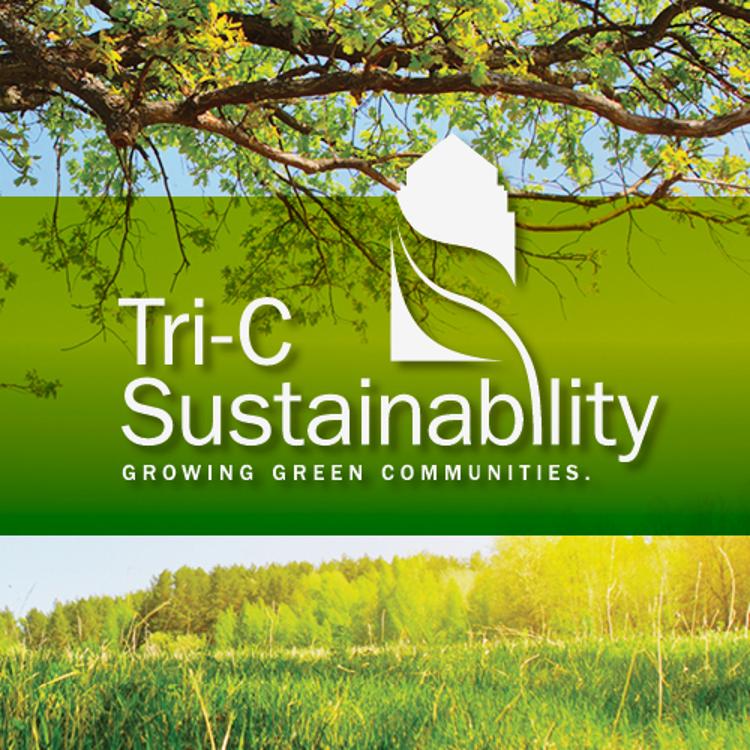 Dominique Myrick has never been one to sit around and wait for answers.

"When it comes to research, I've always been the one who wants to go the extra mile," said the 27-year-old Cuyahoga Community College student. "You might find out something no one else knew."

That willingness to go the extra mile is a big reason why old Tri-C computers are now being used by Northeast Ohio residents who might not have otherwise had the opportunity to own one.

Thousands of households throughout Greater Cleveland can't afford a home computer. In particular, it puts children at a disadvantage as they try to complete their schoolwork.

"I was one of those kids," Myrick said. "Our school didn't always have the greatest technology. Computers were broken and outdated. When you went to the public library, there was always a wait to get on a computer. Access to technology was an ongoing problem for me and a lot of other kids."

When Myrick began attending classes at Tri-C's Western Campus, she saw computers everywhere she looked — in offices, labs, classrooms, the Learning Commons. Hundreds of them.

They all get heavy use, and they all age rapidly as new technology hits the market. Tri-C's IT department works continuously to repair and update the College's computers, getting as much mileage out of them as possible. But at some point, every computer must be replaced.

But then what? Just because computers are no longer usable by the College doesn't mean they're at the end of their life cycle. With proper refurbishment, many of those computers could have a new life.

When Myrick registered for Kirsten Yates-Konzen's tech writing class in fall 2018, she and her classmates had an opportunity to connect those dots.

Addressing waste
Yates-Konzen gave her class a project: Examine the ways in which the Western Campus produces waste and how the amount of waste can be reduced.

"We produce a lot of waste here," Yates-Konzen said. "Whether it's food, utensils, paper, electronics, it all contributes to waste, and we wanted to take a look at how that issue can be addressed."

The class split into teams, each tasked with examining a particular waste source. Myrick's team ─ which included classmates Alex Hackworth, Robin Jones and Kamala Neopaney ─ picked electronic waste and began researching what happened to old computers, printers and other electronic office equipment that had outlived its usefulness to the College.

"We found out they were working with a company that bought old computers, took them apart and sold the parts," Myrick said. "But the College was interested in partnering with someone who could take the old computers, refurbish them and put them to use in the community."

Via online research, Myrick's team found RET3 Job Corp., a local nonprofit that, among other services, refurbishes old computers and distributes them to residents in need throughout the region.

Myrick took it a step further, contacting RET3 director Ken Kovatch Jr. and asking for a tour of RET3's facility on Cleveland's east side.

"She had to fit it around her work schedule, so she had to go during one of our classes, by herself," Yates-Konzen said.

RET3 had previously partnered with Tri-C on computer refurbishment projects, but it had been years since the College and company had worked together. Myrick's visit opened her eyes to the possibilities presented by a renewed partnership. Thousands of area residents could benefit from newfound access to technology.

She brought informational literature and videos back to class, and they soon found their way to College leaders at the District office downtown, who had been discussing the idea of partnering with a community organization for e-waste.
Finding a solution
Myrick's teammates conducted subsequent research, and the solution came into focus. The involvement of Myrick and her class team turned the discussions to action.

"I went out there in mid-October last year," Myrick said. "By late November, Jillian DeLong [College asset manager] and David November [Tri-C's sustainability manager] took their own tour. In early December, they told me Tri-C had decided to move forward with a new e-waste recycling partnership."

Myrick and her teammates demonstrated how a class project and motivated students can change Tri-C for the better. But the study of the College's sustainability efforts with regard to waste was a class-wide effort. The project — which takes place every semester with a different area of focus — promotes awareness and develops tech writing skills for Yates-Konzen's students, who must co-author a team presentation at the end of the semester.

"The idea is for students to experience problem-solving," Yates-Konzen said. "In this case, each team took a different aspect of the waste Tri-C produces and looked into ways to solve it. One team studied the issue of paper waste, another took a look at food service waste. Each is an important issue for the College to address, and it requires the students to think like problem-solvers — a necessary life skill."

After the semester was complete, Kovatch gave something else to Myrick: a refurbished laptop of her own.

"I was really thankful for that," Myrick said. "We went to lunch, and I mentioned my old laptop was going bad. But I didn't do this because I thought I was going to get a computer. I, and my teammates, helped out because this was a way to do something bigger than classwork. It was a way for all of us on to impact Tri-C and the community and help out people who need it."
In the coming months, we will publish a series of stories highlighting the people and initiatives supporting sustainability practices at each of Tri-C's campuses. This series will highlight the ways in which Tri-C strives to be a good steward of the resources entrusted to it, both now and for future generations.
December 18, 2019
Erik Cassano, 216-987-3577 or erik.cassano@tri-c.edu