Success Runs in the Family
The McDaniel siblings have a few things in common: They're aspiring businesspeople, academic achievers and products of Tri-C's College Credit Plus program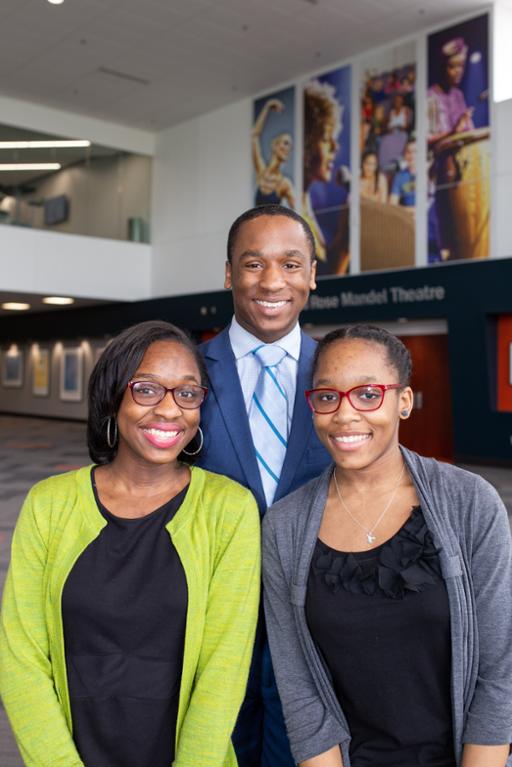 When Xavier McDaniel entered the College Credit Plus program at Cuyahoga Community College (Tri-C®), he had no idea he was blazing a trail for his entire family.
He was 12 years old when his parents enrolled him in the program. College Credit Plus allows students in grades 7-12 to take college courses, earning college credits — and, in some cases, certificates and degrees — prior to high school graduation.
"Xavier was our trial run, so to speak," his mother, Tiffany, said. "We told him he could enroll in College Credit Plus, but we warned him it would be hard work. You'll learn a lot, but you'll work for it."
Seven years later, the 19-year-old aspiring website and mobile app developer holds five Tri-C certificates and an Associate of Applied Business degree in programming and development. He will earn a second associate degree in business solutions this week.
"Tri-C has been a big help," Xavier said. "It's the only place in the area that gives you this many options to train for different career paths and take most of your classes online, which I had been doing for my high school work."
Xavier, like all of his siblings, was home-schooled. His sisters De'Ja and Kayla have also enrolled in College Credit Plus.
De'Ja earned a 3D design certificate in 2017 and will earn an animation certificate this week. Kayla will earn her first certificate — also in 3D design — this week.
"I'm working toward earning an Associate of Applied Business degree as well, hopefully next spring," said De'Ja, 18, a high school senior. "When I entered CCP in ninth grade, I didn't know if I wanted to go to college. But the people at Tri-C showed me that you can make your own path in college, and that flexibility really helps."
De'Ja and her siblings help run the family's business, KrafTee Kidz, which produces arts and crafts, T-shirts, mugs and other merchandise to sell at events throughout the area. Following graduation, she wants to use what she's learned to continue growing the business.
"We're all using what we've learned at Tri-C," De'Ja said. "Xavier is working on the website, and my sister and I are using our graphic design skills to create new things to sell."
Kayla, 16, a high school sophomore, wants to pursue a career in cosmetology once she's done with school but is keeping her options open by developing graphic design skills.
"Going to Tri-C, I've gotten a lot of ideas for what I can do later in life," she said.
There are five siblings in the McDaniel family. The two youngest — Jazzlynn, 12, and Josiah, 9 — plan to follow their older brother and sisters in College Credit Plus. Jazzlynn has already been accepted and will start classes this summer.
"CCP has been great for our whole family," Tiffany said. "They've started achieving their academic goals sooner than they would have otherwise, and being Tri-C, it's affordable as well."
Cuyahoga Community College will celebrate the academic achievements of thousands of students on May 16 at Spring Commencement. Check our News and Events page in the days leading up to the ceremony as we highlight members of the Class of 2019.
May 12, 2019
Erik Cassano, 216-987-3577 erik.cassano@tri-c.edu