Stomp Card Wins National Award
Tri-C ID card design takes top prize in NACCU competition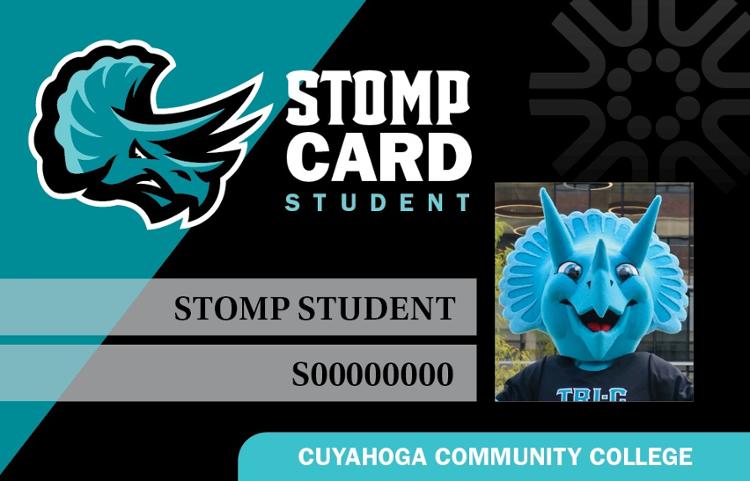 Whenever Cuyahoga Community College (Tri-C®) students whip out their Stomp Cards, they will be displaying the best-designed ID card in the nation.

That's according to the National Association of Campus Card Users (NACCU), the members of which recently awarded Tri-C's student ID card the top prize in the organization's card design competition, held during the annual NACCU conference in April.

Tri-C was among three Ohio schools in the competition. Bowling Green State University and Youngstown State University also submitted entries.

Named for the College's mascot, the teal and black card features a Triceratops head logo in the upper left corner and includes the cardholder's name, ID number and photo.

The card debuted in July 2020 as part of an ongoing Collegewide rebranding effort, which includes adopting the name "Triceratops" for all athletic teams and introducing Stomp — a teal Triceratops — as the College's first official mascot.
May 03, 2021
Erik Cassano, 216-987-3577 or erik.cassano@tri-c.edu