STEM Center Coming Fall 2019
New 60,000-square-foot building will offer collaborative learning environment at Western Campus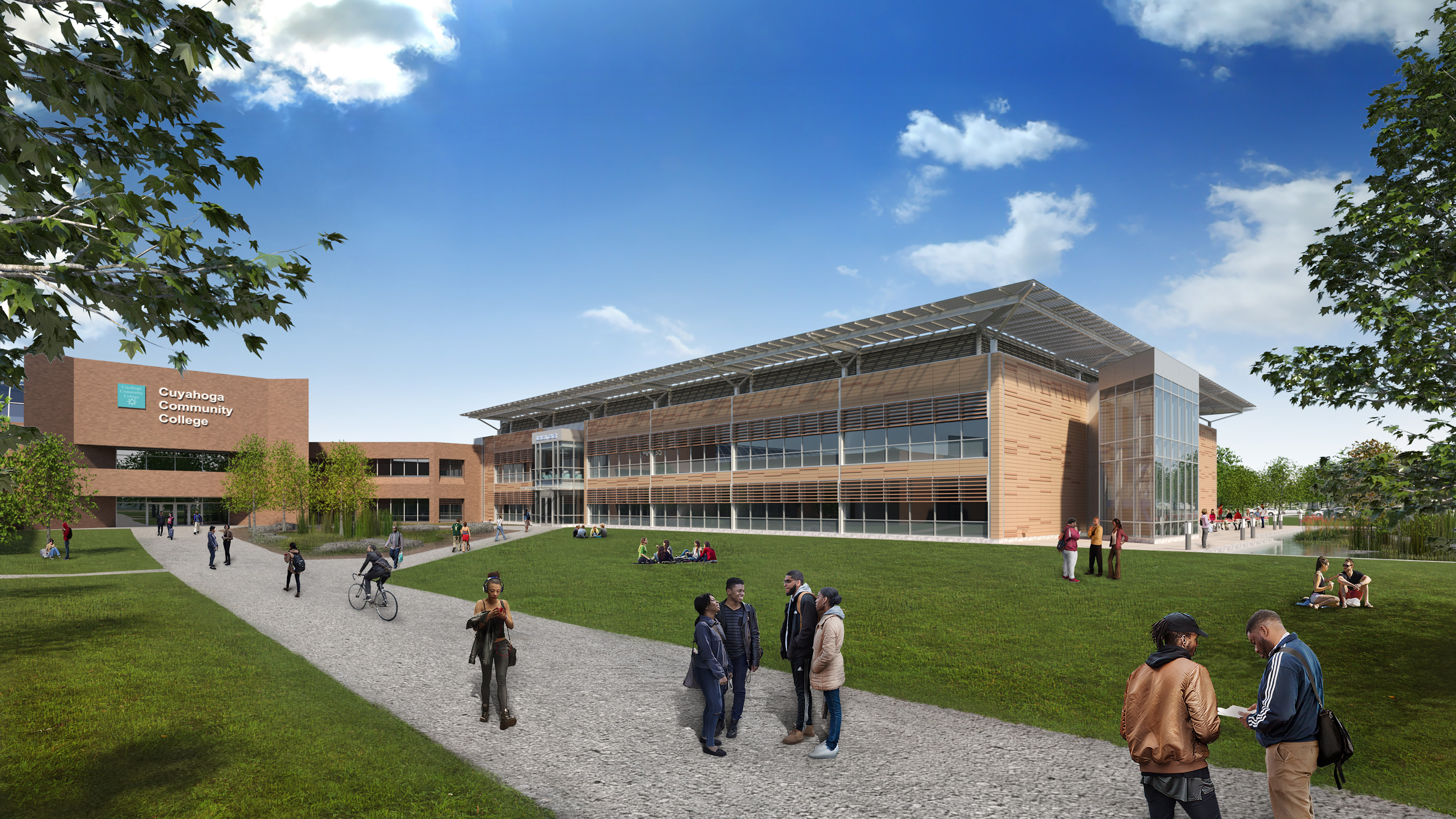 Cuyahoga Community College (Tri-C®) is on track to open its new Western Campus STEM Center this fall, welcoming students to a state-of-the-art facility where collaborative learning is the order of the day.

The $34 million project reflects the College's efforts to address the increasing importance of science, technology, engineering and math - or STEM - disciplines for graduates entering the workforce.

"Whether a student earns an associate degree or a workforce credential, a strong STEM background is critical to future employment," Tri-C President Alex Johnson said. "This building will provide state-of-the-art resources and technology to build a foundation for success."

Lab and classroom space within the 60,000-square-foot facility was designed to offer innovative learning opportunities and expand educational experiences for students entering STEM fields.
According to the U.S. Bureau of Labor Statistics, STEM employment is expected to grow 13 percent between 2012 and 2022, while growth for all occupations in that period is projected to be 11 percent. Common jobs in STEM include software developer, electrical engineer, information security analyst, environmental science and protection technician, and more.

Construction of the College's new STEM center began in January 2018. The new building is situated at the northeast corner of the main campus building, located at 11000 Pleasant Valley Road in Parma.
View more information about the STEM Programs at Tri-C. 
June 21, 2019
Jarrod Zickefoose, 216-987-4750 jarrod.zickefoose@tri-c.edu