Starting Fresh
Turquoise Thomas finds success at Tri-C after struggles at other colleges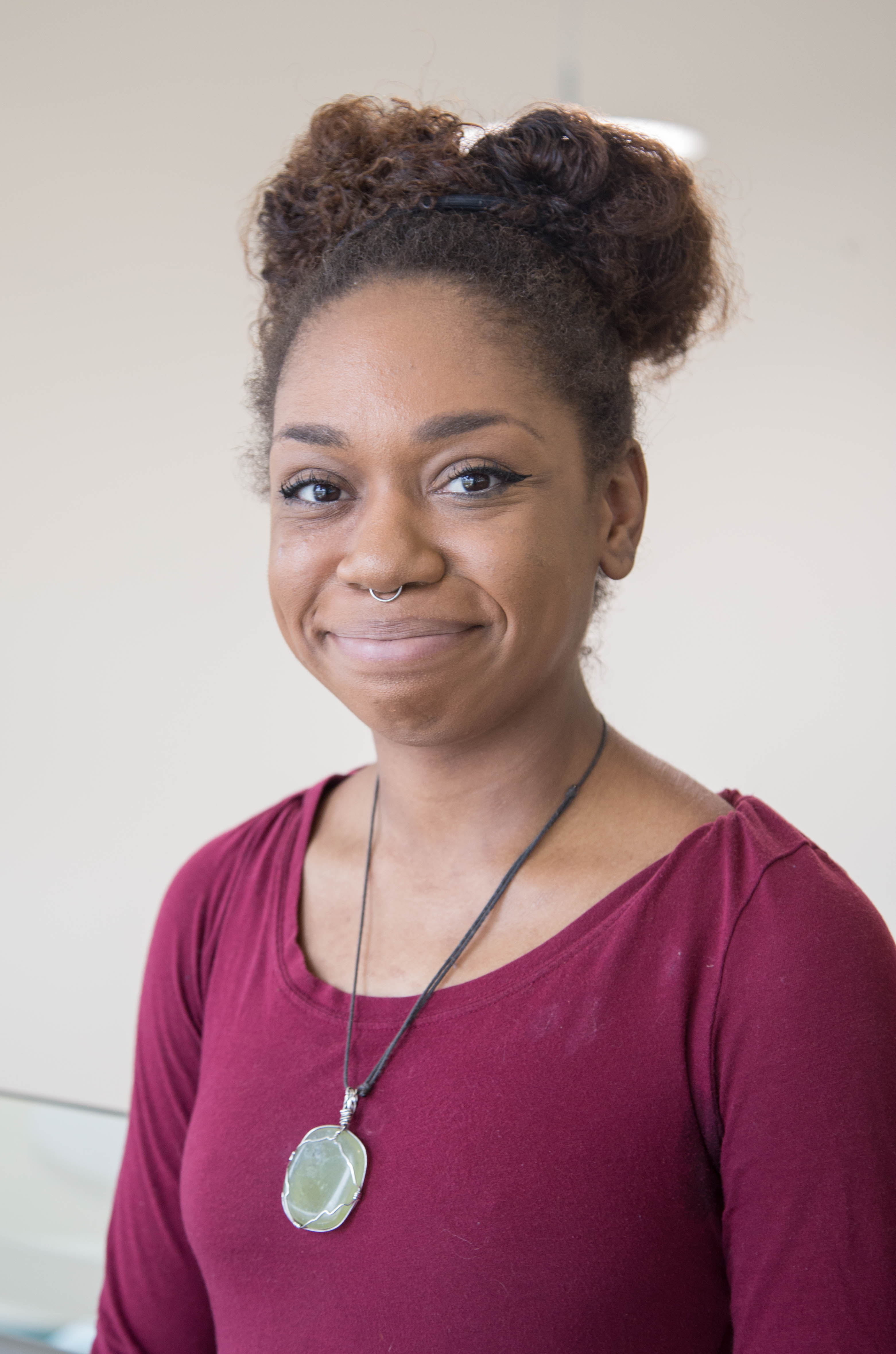 Higher education didn't inspire Turquoise Thomas the first time around. Her experience at a community college in Sacramento, in her words, "wasted my time and my Pell grant."
A switch to Wichita State University proved worse yet.
Undeterred, the 28-year-old decided to give college a third chance after moving to the Midwest to care for elderly relatives. She enrolled at Cuyahoga Community College (Tri-C®) in the fall of 2017.
That perseverance will lead to a cap-and-gown moment this month when Thomas graduates with an Associate of Arts degree in Women's Studies.
She said Tri-C provided the support to lead her to the commencement stage. A scholarship through Tri-C's Hispanic Council allowed her to attend school full time. Thomas is of Puerto Rican and African descent.
"When I'm in school, I want to focus on school," Thomas said. "That's why I've been in school so long — because I've had to juggle work, school and family. The biggest hurdle for a minority is, 'How am I going to get out of poverty?'"
The University Heights resident kept active at Tri-C's Eastern Campus — where she took the bulk of her classes — and dedicated time to the College's Hispanic Council, Black American Council and the Art Therapy program.
She said her experience at Tri-C renewed her faith in higher education. Thomas now plans to transfer to a four-year institution to pursue a bachelor's degree.
"Tri-C gets it done. No games. Everything gets done the way it's supposed to," Thomas said. "They want to see you succeed. Tri-C has more 'community' than any other college I've been to."
Cuyahoga Community College will celebrate the academic achievements of more than 3,000 graduates on May 17 at Spring Commencement. Check our News and Events page throughout the month as we highlight members of the Class of 2018.
May 05, 2018
Mary Gygli, 216-987-4322 mary.gygli@tri-c.edu