Starting a Business: A Tri-C Grad Shares His Story
Harry Quiñones to speak about entrepreneurship during an Oct. 29 virtual event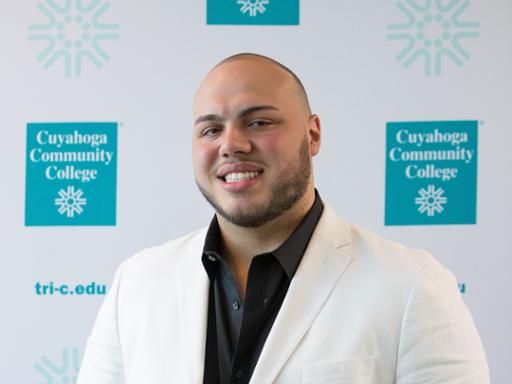 An idea that started in a small-business management class at Cuyahoga Community College (Tri-C®) expects to begin welcoming customers soon. 
Harry Quiñones plans to open a bodega on Cleveland's west side to share his Hispanic heritage and pride with the community. A "Coming Soon" sign for the 787 Market now hangs in the window at 6105 Memphis Ave. 
"The journey started in my Tri-C class," said Quiñones, who is now working toward a business degree at Cleveland State University. 
He'll talk about starting the business during a virtual event hosted by CSU's Center for Innovation and Entrepreneurship. The program will take place from 11:30 a.m. to 12:30 p.m. Thursday, Oct. 29. (Click here to register for How to Create a Side Hustle.) 
Quiñones earned an Associate of Arts degree from Tri-C in 2019, when he graduated from the College with honors. He was a Jack, Joseph and Morton Mandel Scholar and a Hispanic Scholarship recipient. 
He continued his success after transferring to CSU to continue his education. His concept for the bodega was a winner at the 2019 Vike Tank business pitch competition at the university's Weston Ideation Lab. 
Quiñones was also part of the winning team at CSU's seventh annual Startup Vikes business event earlier this year. Startup Vikes challenges teams to launch a business within one weekend. 
He expects to graduate from CSU in 2021. He is majoring in general business and minoring in entrepreneurship.
October 07, 2020
John Horton, 216-987-4281 john.horton@tri-c.edu