Slam Dunk Decision: Tri-C Basketball Player Named OCCAC Player of the Week
James Graham honored after leading the Triceratops to three victories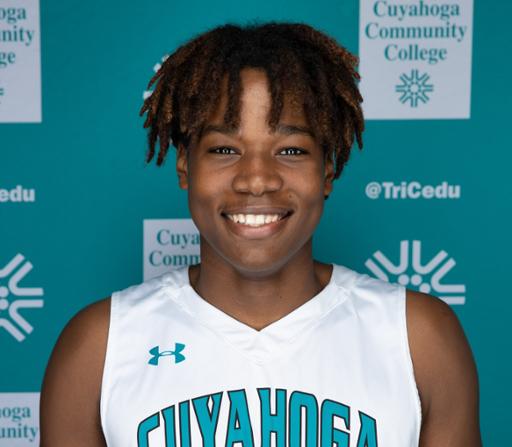 Cuyahoga Community College (Tri-C®) basketball player James Graham earned Division II Player of the Week honors from the Ohio Community College Athletic Conference for his performance Nov. 18-24.
Graham did a little bit of everything while leading the Triceratops to three victories in the opening week of the season. The wing player posted per game averages of 13.7 points, 3.7 rebounds, 1.7 blocks and 1.3 assists.
His best performance came while pouring in 27 points to power a 70-66 road win against Jamestown Community College.
The sophomore from Owensboro, Kentucky, is working toward an Associate of Arts degree at the College.
Tri-C has rolled off five straight victories after opening the season with two losses. The team plays its home games at Tri-C's Metropolitan Campus gymnasium, located at the corner of East 30th Street and Community College Avenue in Cleveland.
For a full team schedule, visit www.tri-c.edu/athletics.
November 26, 2019
John Horton, 216-987-4281 john.horton@tri-c.edu